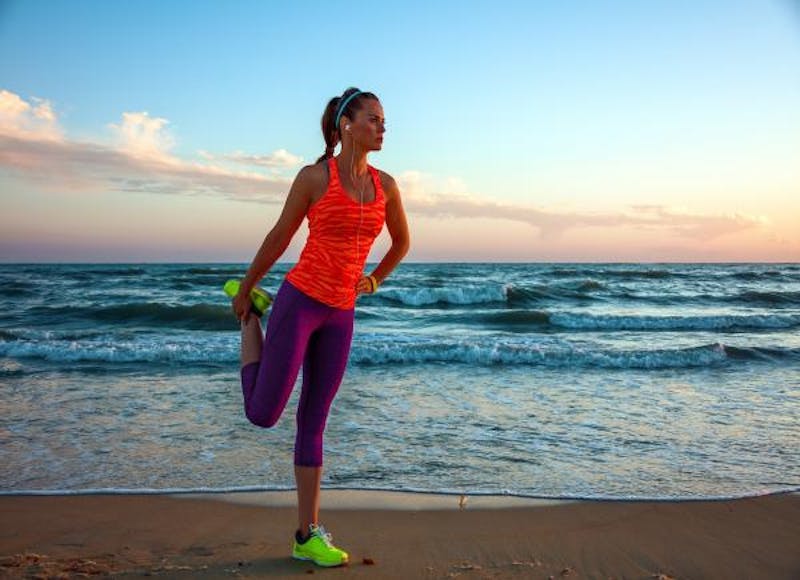 Plastic surgery requires a significant investment in time, energy and money. The overwhelming majority of patients feel their efforts and money are well spent. That being said, it's important to live an active, healthy lifestyle after plastic surgery to ensure you get the best return on your investment.
Regardless of the plastic surgery procedure you undergo, it is important to get regular exercise afterwards to maintain your results long term. In fact, many of Dr. Lee's patients find that they have a greater incentive to exercise and live a healthy lifestyle after plastic surgery. If you're happy with your new appearance, it's only natural that you'll want to put in the effort to keep looking this good.
You'll experience several benefits from working out regularly after plastic surgery:
Ability to maintain your results long term (this is especially true after body contouring surgery)
Improved self-confidence in your appearance
Improved overall health and a reduced risk of developing certain medical issues down the road
Improved overall mental health and daily mood
In addition, certain light activities are beneficial to the healing process. They can promote proper blood flow, which will help reduce the risk of a blood clot after surgery. For this reason, Dr. Lee recommends you begin light walking and other mild activities as soon as you feel up to it following your procedure.
Resuming Exercise after Plastic Surgery
While it's natural to want to hit the gym as soon as you feel up to it, you will need to be patient. Resuming vigorous exercise before your body has fully healed from plastic surgery can negatively impact your results and increase your risk of complications. Therefore, it's crucial to follow Dr. Lee's guidelines regarding when you can resume strenuous exercise.
The exact timeline for resuming exercise after plastic surgery will depend on the procedure that was performed as well as your body's innate healing ability. Dr. Lee will monitor your recovery closely and let you know when it is safe to incorporate specific exercises and activities back into your routine.
In general, light cardio activities and low-intensity workouts can be resumed 2-3 weeks after surgery. You should be able to resume moderate exercise, including full cardio workouts, after about a month. It may take 6-8 weeks before incorporating strenuous exercise, including heavy lifting, back into your routine.
Contact our Newport Beach Plastic Surgeon
Please contact Dr. Richard Lee using the form on this page or call 949-548-9312 today to schedule your consultation. We serve patients in Newport Beach, Orange County, Los Angeles and the surrounding areas of California.