Our professional and courteous staff is here to take care of you. We believe that our service must be of the highest order. From your initial consultation to your postoperative recovery, we are here to answer your questions and attend to your needs. We take pride in our staff, and we are sure that you will be both pleased and impressed with our service.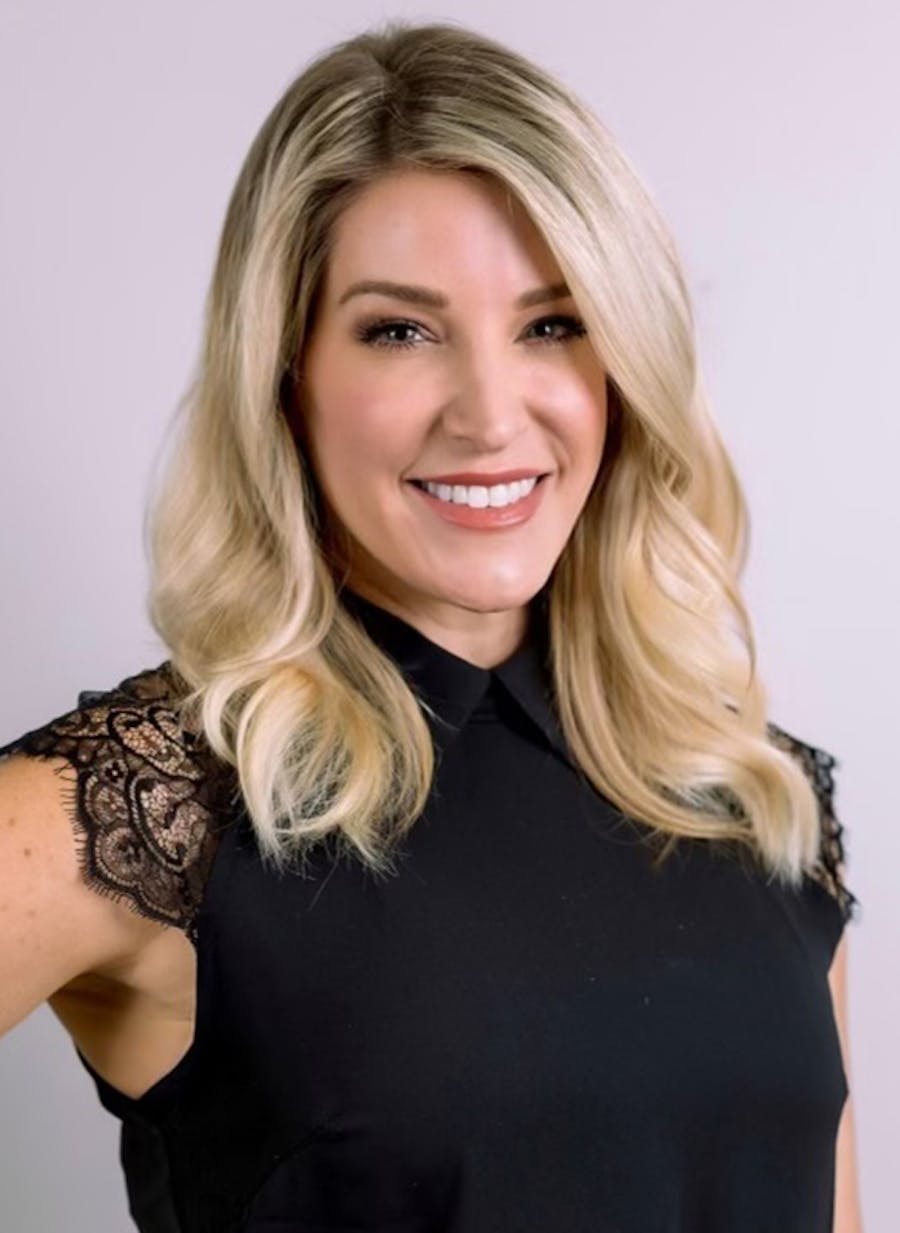 Elizabeth
Executive Patient Coordinator
Elizabeth is our Executive Patient Coordinator. She has been dedicated to providing exceptional plastic surgery knowledge and compassionate care to our patients for the last 15 years. Once you have your initial consultation, she will meet with you to discuss available dates, finance options, recovery plan, questions, concerns, and coordinates post-op care. She is your main point of contact for all scheduling needs and truly enjoys guiding patients through their surgery experience. She graduated from Long Beach State University with her Bachelor's Degree in Theatre Arts, and takes great pride in her ability to relate to patients on a personal level. She strives to create a safe and caring environment for every patient and puts them at ease as if they were a close family member or dear friend. She is incredibly proud to represent Dr. Lee's skills and expertise and it gives her great joy to be a part of the many testimonials and success stories of surgery results that have been life-changing to patients.
Robin
Patient Consultant and Surgery Scheduler
Robin is our patient consultant, licensed medical assistant and surgery scheduler. She is a great resource for information regarding various cosmetic procedures. Robin has been working for Dr. Lee for over 18 years and does an amazing job guiding every patient through the process of plastic surgery. Robin is always available to discuss information regarding the procedure, postoperative recovery, and surgical fees. She will also help schedule your surgery and will be a point of contact regarding any questions and specific details leading up to surgery and during postoperative recovery. Robin is the heart of the office and always seems to know the answer to any question or concern. Her warm spirit can calm patient's nerves due to her extensive knowledge and lengthy experience with Dr. Lee. Robin takes pride in caring for everyone who steps inside the office. She is honored to work for a doctor who goes above and beyond and who prays for every patient before surgery.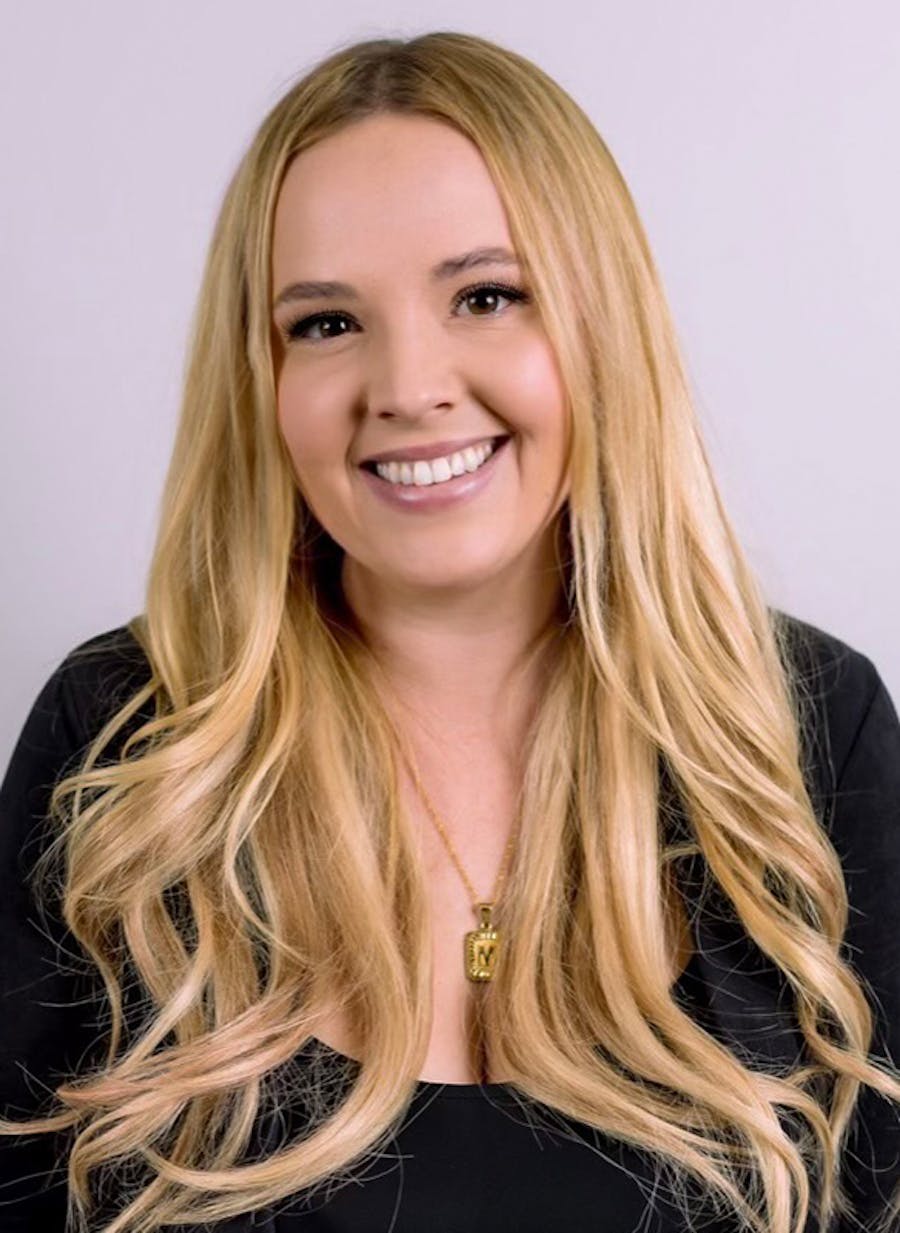 Megan
Patient Consultant
Megan is our patient consultant who specifically dedicates time to you during your preoperative appointment. She will also be your point of contact to schedule your consultation and future office visits and is available to answer any questions you have regarding your procedure of interest. Megan assists Dr. Lee in all your office visits, and she will spend time with you during your preoperative visit giving you all your before and after care surgery instructions. She will make sure to encourage you and make you feel confident prior to your procedure, always with reassurance and a smile. Megan is the newest addition to Dr. Lee's team. She graduated from the University of San Diego with a degree in Communications. She has been a close friend of the Lee family and is so grateful to be a part of her new work family, who she has heard about for the last 13 years. She is so pleased to be a part of an office that reflects kindness and compassion; an office that not only focuses on self-improvement, but also on inner beauty and confidence.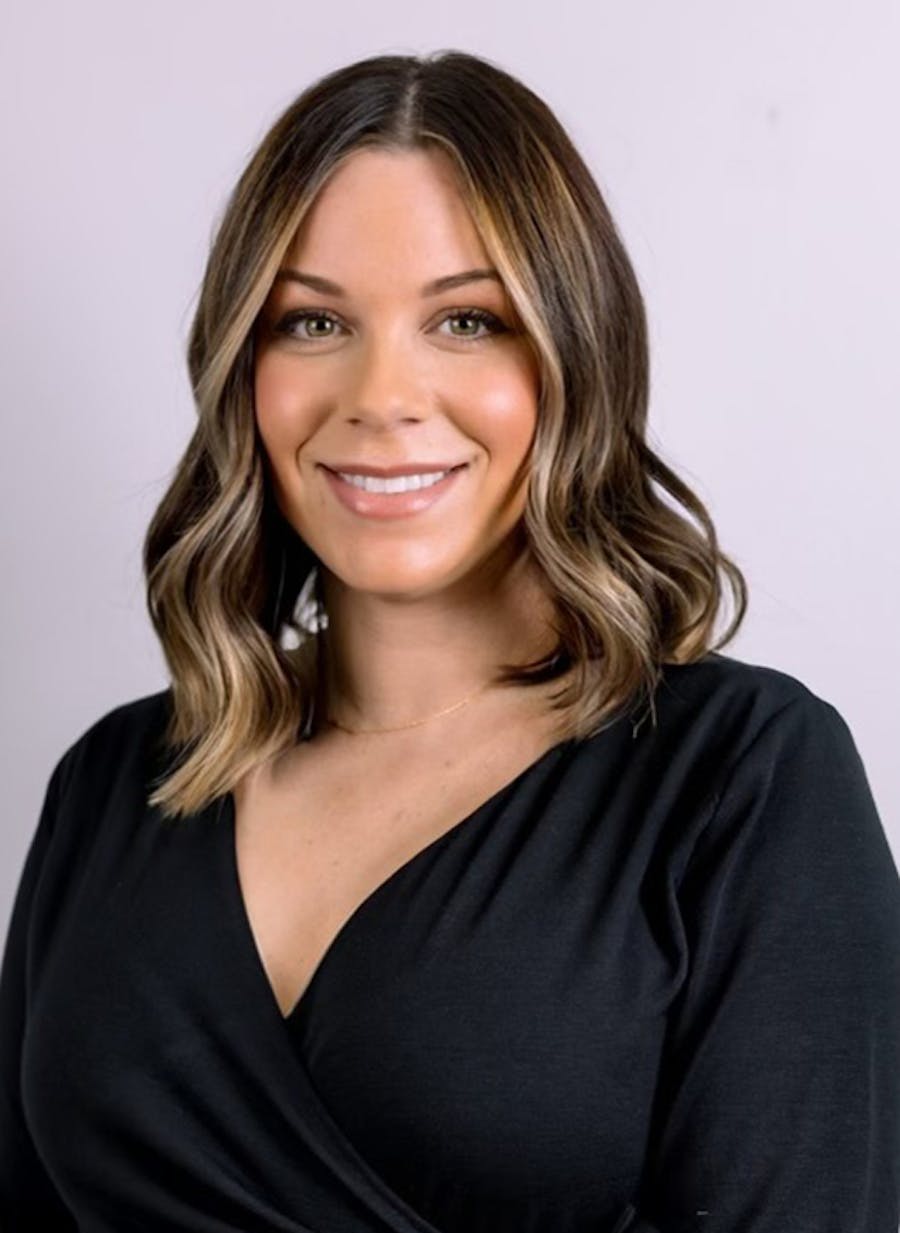 Lindsey
Aesthetician
Lindsey is our licensed Medical Aesthetician and our certified SkinPen practitioner with over 10 years of aesthetic experience. Her extensive background and knowledge in the beauty industry help our patients obtain their skincare goals. Lindsey will customize each treatment to fit your individual needs to deliver the results you want. When you schedule a consultation with Lindsey, she will help you get started on a healthy regimen to maintain and preserve your skin. Before Lindsey became a full-time aesthetician, she worked with Dr. Lee's team as a patient consultant for 13 years. She remains a part of the family, always stepping in to help when needed. Lindsey feels fortunate to have such a wonderful work environment where she can confidently interconnect Dr. Lee's patients with her clientele.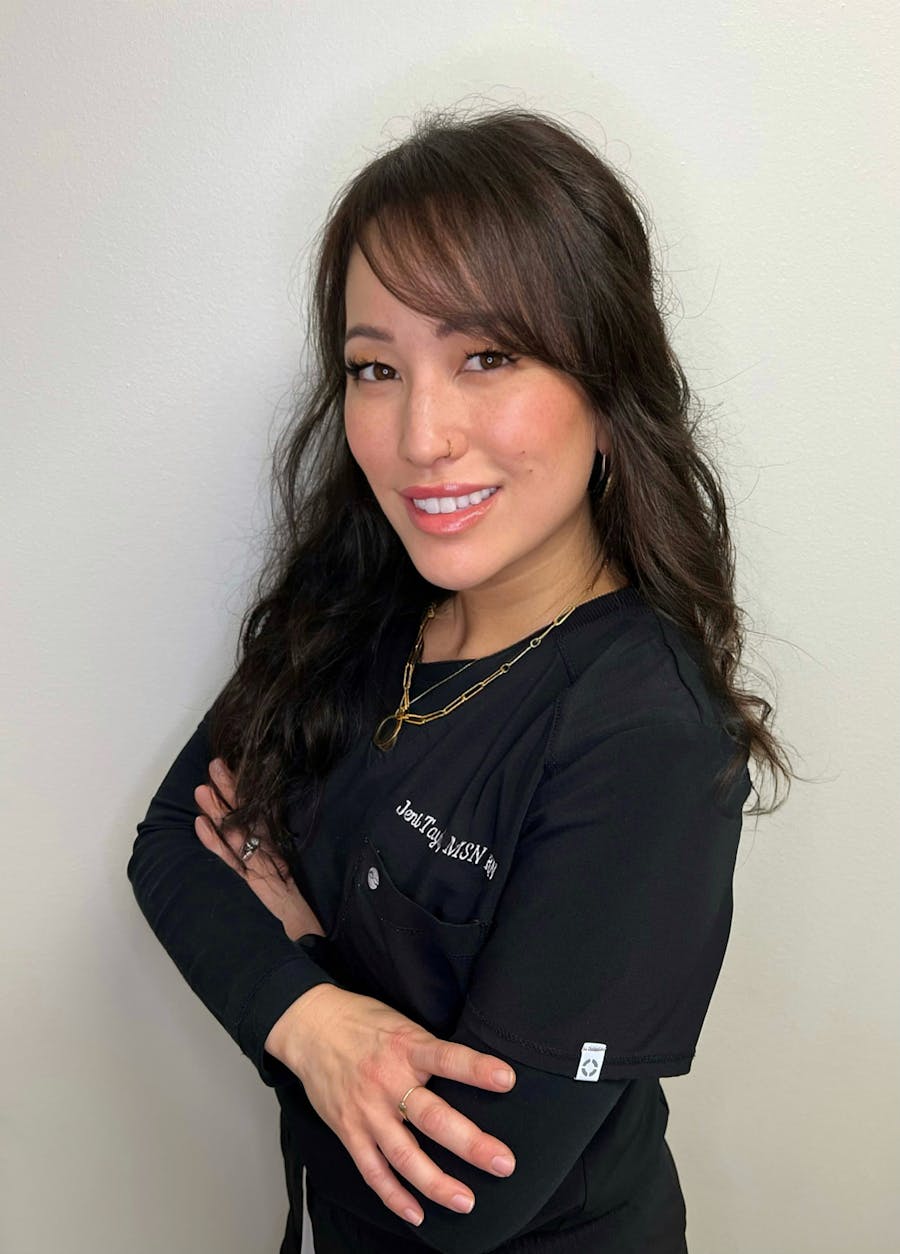 Jeni MPH MSN RN
Aesthetic Nurse/Injector
Jeni has been an RN for 13 years. She began her in the medical field career after receiving her Master of Science in Nursing from the University of San Diego. With her acute care experience in cardiac step-down/telemetry, critical care, outpatient surgery, and even experience in nurse case management, we are thrilled to have Jeni at our practice. Out of all the nursing specialties she has experience in, she loves aesthetics the most, by far!

Jeni's favorite treatments to provide at our clinic are cosmetic injectables, from anti-aging wrinkle relaxers to dermal fillers. 'Aesthetics is constantly advancing, and there always seems to be a new and better method to enhance our skills as injectors in this particular field of medicine. In this fast-paced world, where we're used to the speed of Amazon Prime and similar 'instant satisfactions,' we can't help but love the immediate results that patients get to see after an injectable treatment here.'
Jeni grew up near Washington DC in Mount Vernon, Virginia. Once she became a nurse, she spent years driving to and from her work at the hospital in sleet and snow. Now she thoroughly enjoys living in South Orange County with her husband and two young children in Mission Viejo, where the sun is always shining!

When she's not pursuing her passion in aesthetic medicine, she loves to spend time with her family, playing with her kids and pug, and going to Disneyland.

Book with Jeni on Wednesdays and Fridays. You can find her on Instagram at @jenithenurse_oc

Treatments with our RNs include the following: anti-wrinkle injections (Dysport), Dermal fillers, Sculptra, RF microneedling with Potenza, laser hair removal, benign pigmented lesion treatment with the GentleMax Pro, VIPeel chemical peels, PRFM injections and topical treatments, and our new AviClear FDA-cleared acne laser!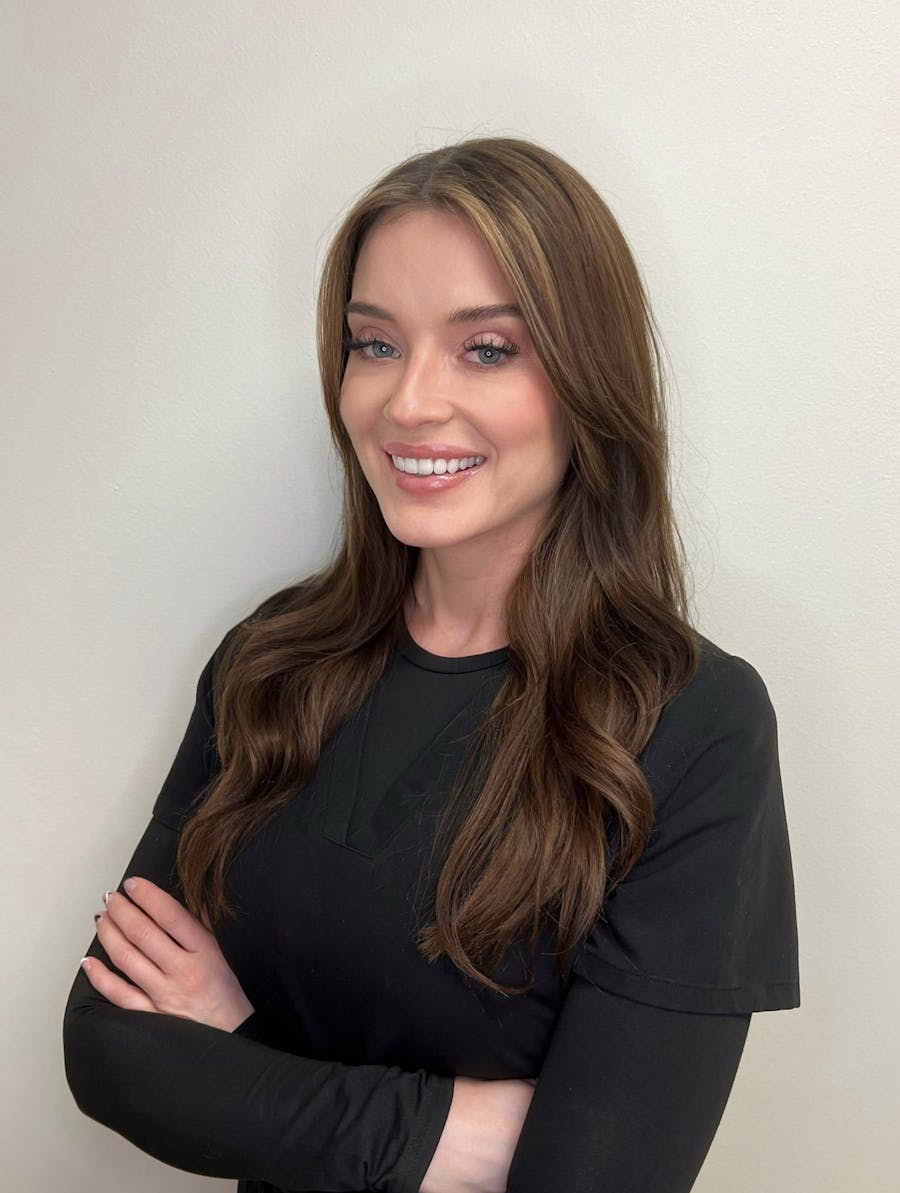 Victoria BSN RN
Aesthetic Nurse/Injector
Victoria was born and raised in Southern California. She is a Registered Nurse, and received her Bachelors of Science in Nursing from West Coast University In Anaheim. She has a background of working in acute care taking care of cardiac and stroke patients. Victoria made her way into the aesthetic industry 8 years ago, where she started as a client care coordinator and medical assistant at a Medical Spa. After completing nursing school and working in the hospital, she has been practicing as an aesthetic nurse. She has been helping patients achieve their beauty goals for the last 3 years!

Her favorite treatments are Potenza RF Microneedling and dysport. However, she is available for: dermal fillers, neurotoxin injections, Potenza RF microneedling, Gentlemax Pro: (Laser Hair removal, skin tightening, sun damage and pigment treatment) PRP hair/undereye injections, and chemical peels.