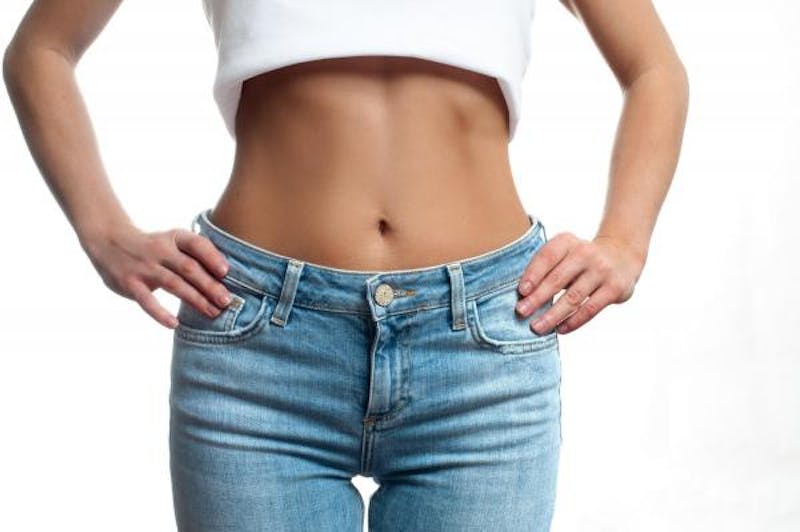 If countless hours in the gym and thousands of crunches haven't delivered the toned, chiseled abs you desire, then you may want to consider a tummy tuck to put the finishing touches on your workout efforts. During a tummy tuck, loose abdominal muscles are tightened and excess skin and fat are removed to help you achieve a flatter, fitter stomach appearance.
Dr. Richard Lee will customize your tummy tuck to address your unique needs and goals. Many of our patients have found their procedure to be life-changing, providing a boost in self-confidence and the added motivation necessary to live a healthy lifestyle moving forward.
While a tummy tuck offers tremendous benefits, it's important to make sure the procedure is right for you. There are certain candidacy requirements that must be met, but you should also consider other lifestyle factors when determining whether it is the right time to undergo surgery.
Ideal Tummy Tuck Candidates
You are most likely a good tummy tuck candidate if you:
Are in good health
Are active and fit
Are near your target body weight
Have realistic expectations for the outcome of the procedure
Have excess fat and skin in the abdominal region
Have loose or stretched abdominal muscles
Don't smoke or are willing to quit prior to surgery and throughout the recovery process
Keep in mind that these are general criteria. The only way to determine whether a tummy tuck is the right procedure for you is to speak with Dr. Lee in person during a consultation.
Future Pregnancy Plans
The desire to have children in the future won't rule you out as a tummy tuck candidate. However, these plans should factor into the timing of your procedure.
Pregnancy impacts your body in many ways. Abdominal muscles often become stretched and can potentially separate. This can make it difficult to restore the flat stomach you enjoyed before pregnancy, even if you put in a lot of hard work at the gym. A tummy tuck can help tighten those loose abdominal muscles so that your workouts start achieving their intended results. In addition, your procedure can significantly improve the appearance of stretch marks caused by pregnancy.
For these reasons, it is generally best to wait to undergo a tummy tuck until after having children. This way, your procedure can address these changes and help you restore your figure. In addition, choosing to get a tummy tuck before you have children can potentially create a situation where future pregnancies have a negative impact on your results. These same changes caused by pregnancy will impact your abdominal region after a tummy tuck. In order to avoid the need for a revision procedure, it is best to postpone surgery until you're done having children.
Weight Loss Plans
If you've recently lost a lot of weight, you should be proud of your efforts. This is not easy to do, and it requires prolonged diligence regarding your diet and exercise regimen. Unfortunately, your appearance often doesn't reflect your hard work after significant weight loss. It's common to have loose, hanging skin in the abdominal region after losing a lot of weight. A tummy tuck can eliminate this excess skin to help you achieve a more toned, flat stomach. For this reason, Dr. Lee commonly includes a tummy tuck as part of post-weight loss plastic surgery plans.
Keep in mind that there is definitely an appropriate order of operations here. It's important to accomplish your weight loss goals before having a tummy tuck. There are several reasons for this:
Maintaining beautiful results requires you to maintain your target weight after surgery, so you should already be at a stable target weight for a prolonged period of time before moving forward with your procedure
A tummy tuck isn't a tool for weight loss, and the best results are only achieved when you've already reached your target weight
Correcting the appearance of loose, hanging skin requires precision, and Dr. Lee will only know how much excess skin and fat to remove once you've achieved your weight loss goals
Contact our Newport Beach Plastic Surgeon
Please contact Dr. Richard Lee using the form on this page or call 949-548-9312 today to schedule your tummy tuck consultation. We serve patients in Newport Beach, Irvine and throughout Orange County, California.