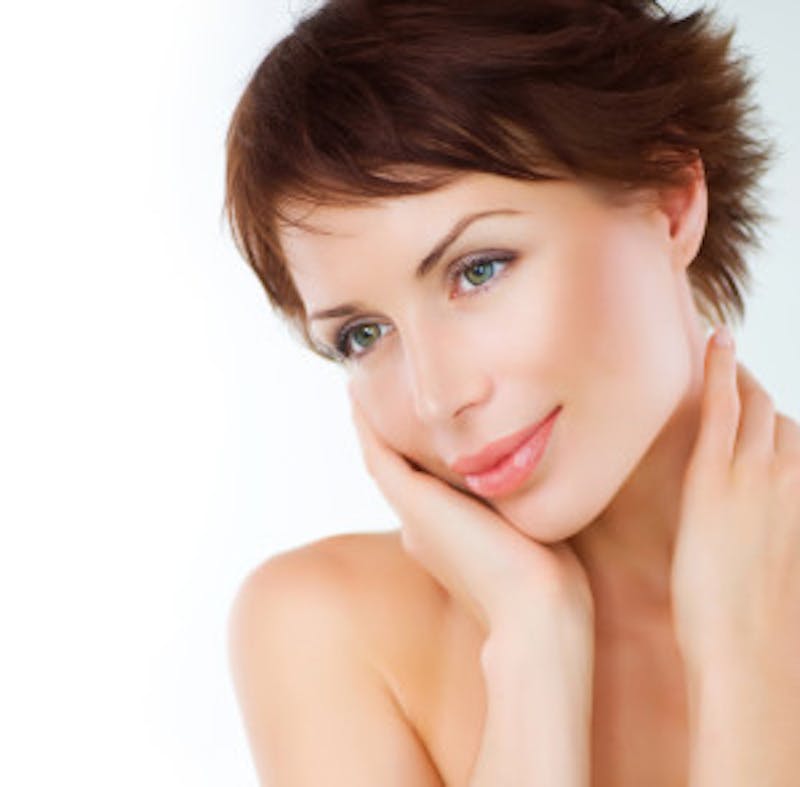 You may feel the natural aging process in ways that you can't actually see, from a sore knee to the need for glasses. One of the places that most people can actually see the aging process is in their faces. As you go through life, your body produces less collagen and elastin, causing your skin to sag. Fat and muscle can also succumb to the aging process, resulting in a loss of healthy tone and fullness. These issues can contribute to sagging skin and tissue around the jawline, chin and neck.
To prevent facial aging and sagging, make sure that you drink enough water, use sun protection, do not smoke, get enough sleep, exercise regularly and eat a healthy diet. These lifestyle changes can go a long way toward keeping your skin healthy and elastic. Beyond these factors that are within your control, you can also seek help from your doctor to tighten and tone the lower face and neck. Here are Dr. Richard Lee's three best treatment options for sagging around the jawline, chin and neck.
Dermal Fillers
Dermal fillers can be injected in or around the chin and jowls to create a much smoother jawline. When performed very precisely, these injections can blend the jowl skin with the surrounding tissue to add a supportive layer and reduce jowl sagging. Dermal filler treatment is short and requires very little downtime; however, the results are temporary and regular treatment is needed to maintain the results.
Resurfacing Treatments
Skin resurfacing treatments such as lasers and chemical peels will improve the surface of your skin and can eliminate wrinkles. Resurfacing treatments kick-start collagen production, which helps create tighter skin around the mouth, jawline, chin and neck.
Facial Rejuvenation Surgery
If you have sagging around the jawline, chin and neck, one of the best and most long-lasting treatments is surgery. A surgical procedure eliminates the excess skin and tissues contributing to the sagging, and tightens the remaining tissue and skin, leaving you with a taut, younger-looking jawline, chin and neck.
The right treatment option for you will depend on your preferences. Resurfacing treatments like lasers and chemical peels can dramatically improve the texture of your skin, and injectable treatments can produce fantastic temporary results. Surgical options, such as a facelift, can produce excellent, long-lasting results when performed by a skilled, board certified plastic surgeon.
Schedule a Facelift Consultation
Dr. Richard Lee is an experienced facial plastic surgeon who has helped many men and women turn back the clock on aging through facelift surgery and other non-surgical treatment solutions. If you are bothered by signs of aging on the face, such as sagging skin, wrinkles or facial folds, facelift surgery may be for you. Contact Dr. Lee's practice today at 949-548-9312, or send an email.