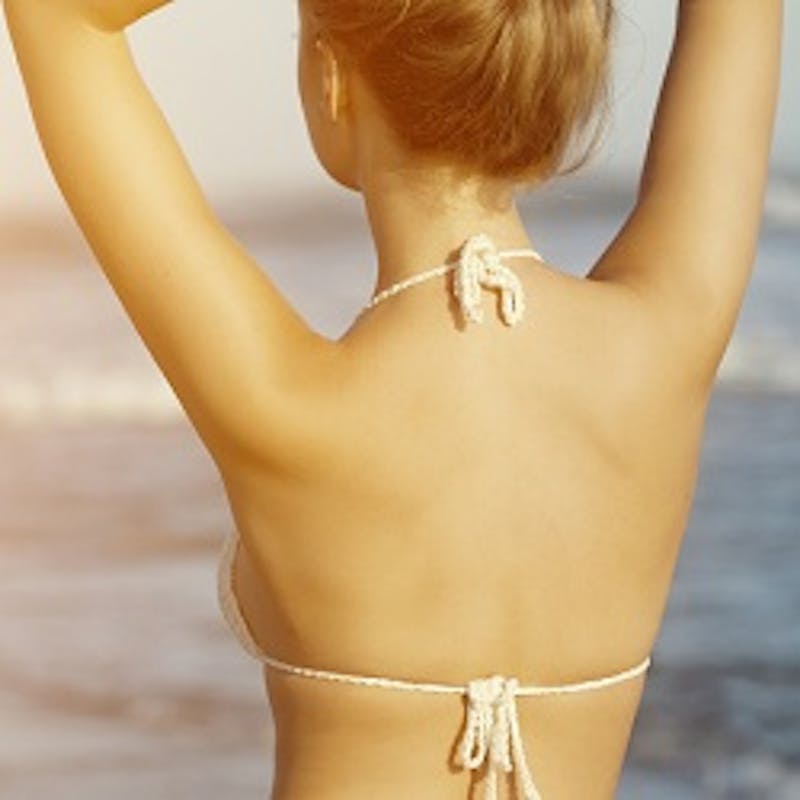 The aging process may first be visible on our faces, but it affects many other areas of our bodies very noticeably as well. One area in particular that is often overlooked is the upper arms. The loss of skin elasticity can lead to loose and hanging skin on the arms, resulting in what is popularly known as bat wings.
The sagging skin on our arms gets more pronounced as we age and start losing body volume, or as a result of significant weight loss. The resulting look can be seen as unattractive to some and even lead to feelings of insecurity about one's appearance.
In order to rectify sagging upper arms, a procedure called brachioplasty, also known as an arm lift, can be done to get more defined arms. The procedure removes excess skin, tightens the underlying tissue, reshapes the arms, and removes any excess fat.
How is an Arm Lift Done?
There are a few different ways an arm lift procedure can be done. First, the full upper arm lift involves making an incision running from the armpit down to the elbow along the underside of the arm. The incision can be Z-shaped or curved and it is done in a way that minimizes post-surgical marks. This technique is most suitable for those who have lost weight after bariatric surgery.
In case the skin is very loose and flaccid, an extended brachioplasty may be required where the incision will run from the armpit down the side of the chest. This longer incision allows surgeons to remove more skin.
There is also a mini arm lift that involves making an incision only in the armpit. It is done when there is minimal fat that needs to be removed and minimal skin that needs to be tightened. This technique is suitable for those who have lost a moderate amount of weight or for those who arms that have started to sag due to age.
Pre and Post Surgery
Before undergoing any arm lift surgery, you will need to:
• Stop smoking for at least a month before surgery because smoking causes blood thinning and may cause complications during the procedure.
• Stop taking medication like aspirin, ibuprofen, and naproxen for at least a few weeks prior to the surgery as they also cause the blood to thin.
• Stop drinking alcohol a few days before the surgery.
Since the recovery time after an arm lift takes approximately several weeks, you should remember to plan ahead and make sure you've taken time off of work. You should also make arrangements to have a ride home for after the procedure.
A brachioplasty usually lasts between one to two hours. There will be swelling and some discomfort after the surgery. Your surgeon will prescribe pain medication to manage the discomfort. Apart from the compression garment, you will also receive instructions on how to manage the swelling as well.
It should take about a week for you to resume regular activities without much hindrance. Eating healthy and performing light exercises will also contribute towards the healing process.
Contact Our Office
If you're tired of having bat wings, contact our office to slip them for good. During your consultation, Dr. Richard Lee, a highly experienced plastic surgeon, will assess your needs and develop a plan that's perfectly suited for you.