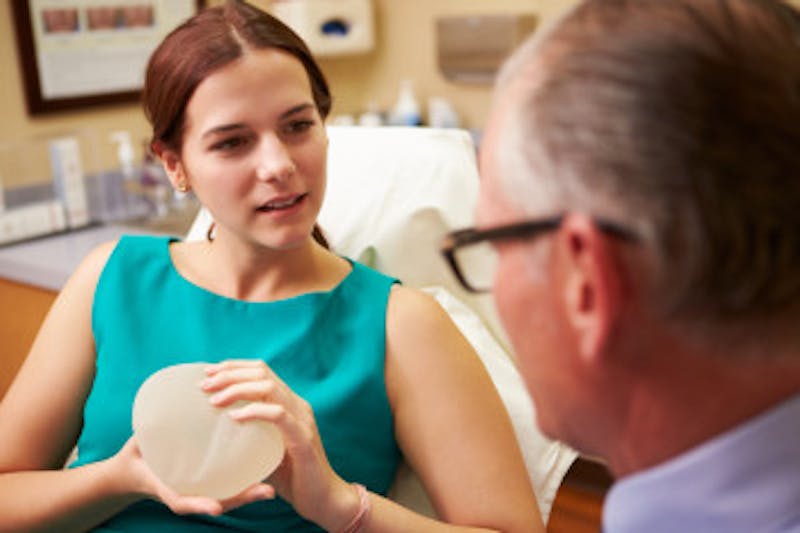 Your breast augmentation consultation gives you and your plastic surgeon a chance to get to know each other and determine the best approach for reaching your cosmetic goals. There are many different breast implant options — different sizes, implant types, placements, and shapes — and your consultation gives you a chance to figure out the right choice for you.
Being prepared before your consultation is important to make sure your plastic surgeon understands exactly what you're trying to achieve with your breast augmentation. In this post, Newport Beach plastic surgeon Dr. Richard Lee discusses what to bring to your breast augmentation consultation.
Photos of Your Ideal Results
Use photos of women with the results you desire to give your plastic surgeon a clear picture of your cosmetic goals. These photos may be of celebrities or could be before-and-after photos of women who have had breast augmentation surgery. Be sure that the photos are of women who have a similar body type to yours.
You may also want to bring photos of results that you don't like. It can be helpful to make notes explaining exactly what you like or don't like about each photo.
Your Favorite Outfits
Many women have specific outfits that they imagine themselves wearing after breast augmentation surgery. Bringing swimsuit tops or blouses with you can be helpful when trying on implant sizers to illustrate how you want to look in different types of clothing.
Trying on few different tops gives you a chance to really picture yourself with different sizes and types of implants.
A List of Questions
You probably have a long list of questions for your plastic surgeon. Writing out a list of questions to bring to your breast augmentation consultation is a good way to make sure you don't forget anything.
In addition to questions pertaining to which type of breast implant is right for your goals you should ask about your surgeon's experience performing breast augmentation surgery. Make sure to choose a board-certified plastic surgeon who regularly performs breast augmentation procedures and has helped women achieve results similar to those you are seeking.
Take the Next Step Towards Your Dream Body
Now that you're ready to achieve your dream body, it's time to schedule your breast augmentation consultation. Call (949) 548-9312 to schedule your appointment with Dr. Lee at our Newport Beach plastic surgery office.