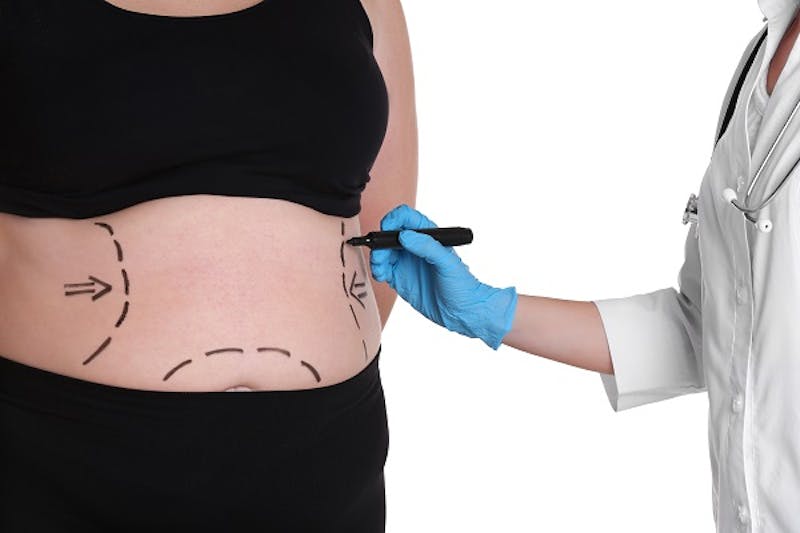 Pregnancy, nursing, and the daily demands of being a mother can make it difficult to get your pre-pregnancy figure back. Even if you can make time to exercise and eat right, some physical changes to your body can't be reversed with healthy lifestyle alone.
If you are healthy overall and have achieved a stable body weight, but have plateaued with seeing improvements in your figure after pregnancy, it may be time for a mommy makeover consultation with Dr. Richard Lee.
What Issues Can Be Addressed In A Mommy Makeover?
Common issues that can be resolved by a mommy makeover include:
Loose skin on the abdomen
Loss of breast volume
Heavy, pendulous breasts
Sagging breasts
Changes to the size of the areola
Fat deposits
These post-pregnancy changes to your body can affect your self-esteem and quality of life. It is natural to want your external appearance to reflect the vitality you feel internally, and it's not easy to adjust to having a body that doesn't seem like it's yours anymore. There are several procedures that can be done individually or in combination to restore your body to its pre-pregnancy form.
Mommy Makeover Procedures
A mommy makeover can include several procedures but will be tailored to you based on your problem areas, desired outcomes, and Dr. Lee's expertise. The breasts and tummy area are the most commonly affected areas of a post-pregnancy body, so mommy makeover procedures generally involve breast enhancement and body contouring.
Breast Procedures
Breast augmentation: Breast augmentation is a common procedure among mothers as it replaces lost breast volume, makes the breasts symmetrical, and enhances your figure.
Breast lift: A breast lift is performed alone or along with breast augmentation to achieve great cleavage and reposition the breasts into a lifted and youthful appearance. If you are happy with the size of your breasts, a breast lift without breast augmentation may be an option.
Breast reduction: Some women experience excess breast skin and weight due to pregnancy. Enlarged breasts can cause discomfort and self-consciousness, but a breast reduction procedure can get you back to the breast size you had before pregnancy.
Body Contouring Procedures
Tummy tuck: A protruding belly or sagging skin around the abdomen due to pregnancy can be addressed with a tummy tuck. In this procedure, Dr. Lee will remove extra skin and fat around the abdomen and repair abdominal muscles that were stretched or separated by the pregnancy. Stretch marks may be eliminated, if they are located on the skin that will be removed. The result is a flatter, firmer, and toned stomach.
Liposuction: Liposuction is used to remove unwanted fat from problem areas. This procedure may be combined with a tummy tuck to achieve a beautiful body contour. Liposuction involves minimal incisions at the problem sites to allow Dr. Lee to remove excess fat deposits. The incisions are then closed with dissolving sutures.
Procedures to Complement Your Mommy Makeover
Pregnancy can affect more than the tummy and breasts, and Dr. Lee can help with unwanted changes to your facial appearance and thighs. Surgical options include -
Facial plastic surgery: Weight gain during pregnancy, stress, and lack of sleep can result in unwanted changes to your facial appearance. Dr. Lee can restore a youthful look through facial plastic surgery procedures like browlifts, face lifts, neck lifts, and eyelid surgeries.
Thigh Lifts: Excess skin or fat in the thigh area from pregnancy-related weight gain can be uncomfortable and cause self-consciousness. A thigh lift can remove excess skin and fat, slimming the thighs, and making it possible for you to get back in your pre-pregnancy jeans.
You can schedule a consultation with Dr. Lee in Newport Beach, CA, to discuss which mommy makeover procedures will get you the results you want. Call us today at (949) 548-9312 to schedule your consultation. Dr. Lee is a board-certified plastic surgeon who has been performing aesthetic procedures in Newport Beach for more than a decade. He is personally committed to helping you look and feel your best.