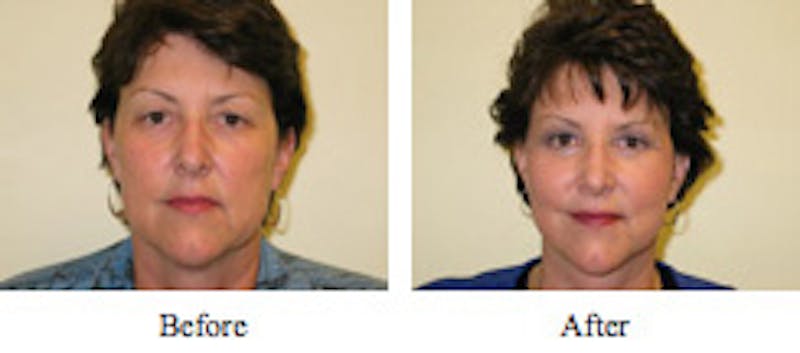 Blepharoplasty is one of the most common cosmetic surgical procedures. The primary use of a Blepharoplasty is to improve the sagging and excess skin surrounding the eyes. In some older patients, however, sagging and excess skin surrounding the eyes can be so extensive that it limits the range of vision. In those cases, blepharoplasty serves a more functional purpose.
Blepharoplasty can be performed on both the upper and lower eyelids. The procedure involves the removal of excess skin and fat deposits and includes the tightening of selected muscles surrounding the eyelids. Typically the surgeon will begin by marking the skin where the incision will be made. A crescent-shaped section the eyelid skin is removed as well as any fat pockets that may be of concern. If there is a problem with any loosening of the muscle a stitch or two may be placed to pull it tighter. Then the incision is closed with small fine stitches. If you are addressing the lower eyelid, the surgeon would enter from behind to tease out the fat deposits from a small incision. This particular procedure would leave no visible scar.
Most patients can expect great results! Some swelling and bruising may occur immediately following the procedure but will clear with time. We typically prescribe a week's worth of Arnica, an herbal supplement used to help with bruising and swelling. The Arnica would be taken two days prior to the procedure and last for one week. We have seen a huge improvement in post surgical bruising and swelling. Small scars will be left where the surgeon has made incisions; but these generally lighten in appearance over several months and if placed correctly, will not be readily noticeable. The goal of having the Blepharoplasty procedure is to provide a more youthful appearance. If you are interested or have any questions please contact our office at (949)548-9312.