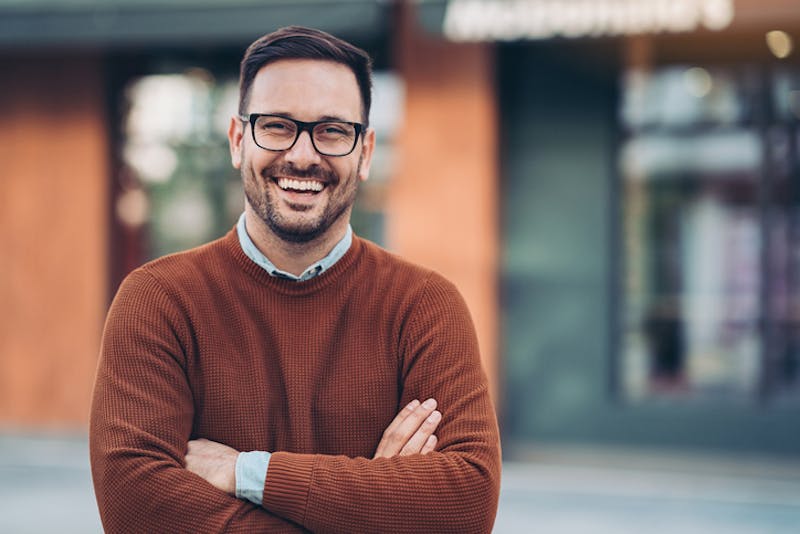 Adult men with noticeably enlarged or swollen breasts are often diagnosed with a condition known as gynecomastia. Gynecomastia is a condition that can affect men of any age, race, and body type, and doesn't always coincide with one's weight. In fact, many patients who consider having male breast reduction are often within their ideal weight range and struggling with the excess breast tissue and fat in the chest area. Additionally, there are certain medications that a patient may take that can increase breast tissue and cause this condition to appear. With gynecomastia, the best treatment is surgical removal of the fat and tissue to create a more sculpted, masculine chest area. Undergoing this procedure with Dr. Richard H. Lee can significantly improve a man's self-confidence in situations where this excess breast tissue and fat is often very noticeable.
How is Male Breast Reduction Performed?
Before patients undergo male breast reduction, they consult with Dr. Richard H. Lee of Newport Beach, California to determine if they are a good fit for this surgical procedure. The doctor will plan with the patient the process during which the following may be done:
Removal of excess glandular breast tissue
Removal of fat cells and fatty tissue buildup
Removal of loose/sagging skin
Repositioning of the areolas
Resizing of the areolas
Incisions for this procedure are made strategically to avoid noticeable scarring whenever possible. Incisions are commonly made either around the areola or within the creases of the armpits, where liposuction is performed before excess fat is removed. The entire procedure typically takes two hour or less to complete and is done with local and general anesthetics for patient comfort.
Contact Richard H. Lee of Newport Beach, California Today
Men considering male breast reduction are strongly encouraged to take the time to learn more about the procedure with our team of professionals at 361 Hospital Road, Suite #424. We are here to help patients look and feel their best with surgical and non-surgical solutions in our state-of-the-art facility. Call (949) 548-9312 to schedule a consultation with Dr. Richard H. Lee and discuss the advantages of male breast reduction surgery.