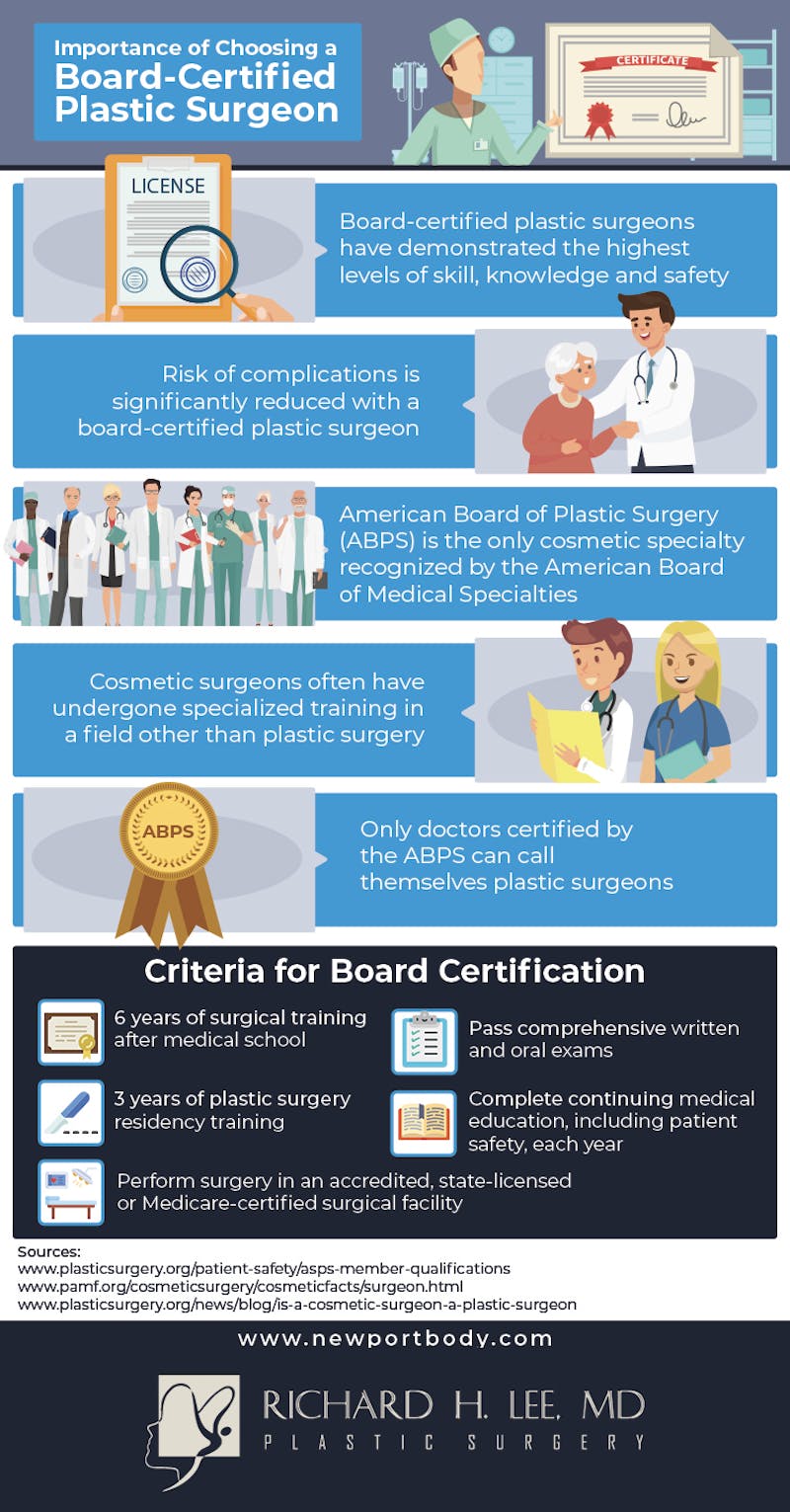 If you're considering plastic surgery, one of the most important decisions you'll have to make involves choosing the surgeon you work with. When performed by a highly skilled and experienced board-certified plastic surgeon, cosmetic procedures are very safe and deliver beautiful results. However, you significantly increase your risk of a poor outcome and/or serious complications when you work with an inexperienced doctor.
The infographic below provides an overview of the reasons why it's crucial to choose a board-certified plastic surgeon. Dr. Richard Lee is certified by the American Board of Plastic Surgery and has over 15 years of experience performing cosmetic procedures. He will gladly answer any questions you may have regarding his background, training and credentials during your consultation.
Contact our Newport Beach Plastic Surgeon
Please contact Dr. Richard Lee using the form on this page or call 949-548-9312 today to schedule your plastic surgery consultation. We serve patients in Newport Beach, Irvine, Santa Ana and throughout Orange County, California.