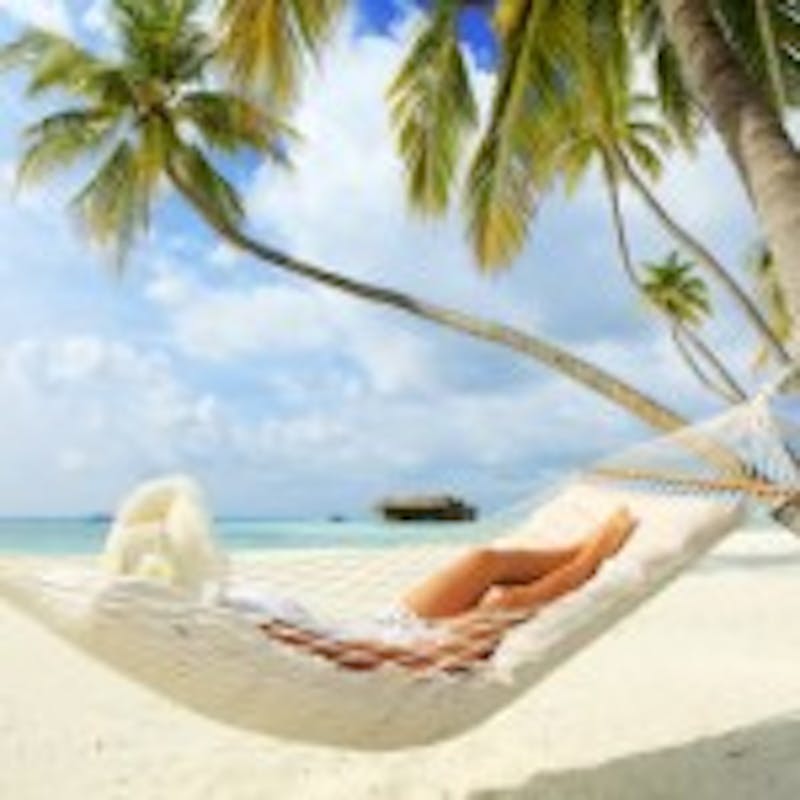 Summer has officially arrived and with it brings the potential for some serious beauty blunders — think streaky makeup, frizzy hair and blistering sunburns. Try these tips and product recommendations to look flawless until fall.
Tweak Your Makeup Routine
With the warmer temperatures and trips to the pool and beach, you want to make sure that your cosmetics don't streak or run. Hit your local drugstore, Sephora or Ulta to pick up waterproof products like mascara, eyeliner and concealer. In addition, a primer product will help lock your foundation and eye shadows in place all day. If you don't want to wear a heavy foundation, try a tinted moisturizer, instead — Laura Mercier makes a great product that also contains sunscreen.
Invest in a Good Salt Spray
Salt spray is a must-have for summery beach waves. A spritz of product like Bumble and Bumble Surf Spray or Not Your Mother's Beach Babe Texturizing Sea Salt Spray will give you texturized, shiny locks that are perfect for a post-swim cocktail or an evening BBQ. Simply spritz the product on wet or damp hair, scrunch and let your hair air-dry.
Tone Up
Don't confine yourself to a dark gym or Crossfit box when you can take advantage of the beautiful Southern California sunshine. Move your workout outside and try one of these activities:
Kayaking (a great upper body workout!)
Hiking along the coast
Rollerblading on the boardwalk
Mountain biking
If You Can't Tone It, Tan It!
If you're having trouble toning an area of your body, a tan will instantly make you look leaner! You can get a bronzy glow without subjecting yourself to the harmful rays of the sun or the tanning bed.
Try Olay Total Effects Gradual Sunless Tanner, a daily moisturizer that contains anti-aging properties and gradually builds up color for a healthy-looking tan. Be careful, though — even with a tan, you still need to use a sunscreen product if you spend time outside (Clinique Sun SPF 30 Body Cream is one oil-free option).
For a temporary tan that washes off in the shower, try Guerlain Bronzing Mist, which has a fast-drying, non-sticky formula.
Consider Cosmetic Enhancement
If small breasts, excess fat, loose skin or another cosmetic imperfection is making you feel self-conscious at the pool or the beach, consider cosmetic enhancement with Newport Beach plastic surgeon Richard H. Lee. Schedule a consultation today to discuss your surgical and non-surgical options. Call (949) 548-9312 or send us an email.