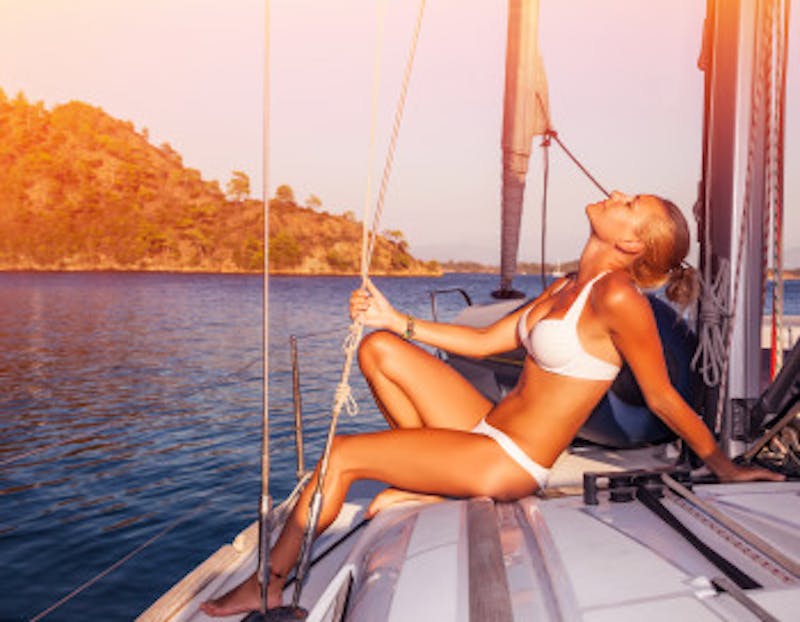 With summer around the corner, now is a great time to reassess your skin care regimen. The team at Newport Body shares the following skin care do's and don'ts to help you make sure your skin is ready for the hot and humid days ahead.
Do use a light moisturizer
While a thick, rich moisturizer helps keep your skin hydrated during cold, dry weather, it's not necessarily ideal for the summer season. Skin tends to build up more oil during hot weather, so you can afford to use a light formula that will keep your skin looking fresh without looking too oily.
Don't forget to hydrate
Moisturizing isn't the only way to keep your skin looking radiant and healthy. Drinking water nourishes the skin from the inside out. Be sure to drink at least eight glasses of water a day. It's also a good idea to lay off the coffee during the summer as caffeine can dehydrate and dry the skin.
Do use broad spectrum sunscreen with SPF of 30 or higher
The sun emits two types of UV rays. UVA rays penetrate the deep layers of the skin and can lead to a slew of premature signs of aging including wrinkles, fine lines and age spots. UVB rays are those responsible for sunburns. Protect your skin from both types of UV rays by using broad spectrum sunscreen. Be sure to use one with a sun protection factor (SPF) of 30 or higher, and reapply every two hours when outdoors.
Don't forget your sunglasses
The delicate skin around your eyes is prone to sun damage, including pesky wrinkles and fine lines. Overexposure to the sun can also cause your skin to lose its elasticity, which in turn can worsen the appearance of under-eye bags. Keep your eyes looking as young as possible with a pair of wraparound sunglasses that offer 100 percent UV protection.
Do Upgrade Your Makeup Tools
When was the last time you bought a new set of makeup brushes? If you can't remember, that's a sign that it's time to buy a new set. Old or dirty brushes can transfer bacteria onto the skin and cause breakouts. Wash your brushes regularly using warm water and mild soap.
Do Exfoliate
Throughout the day, your skin accumulates dead skin, which can clog the pores and cause blemishes. Exfoliating the skin sloughs away dead skin cells and makes way for smoother, healthier and more radiant skin. Apply a sugar or salt scrub onto the skin using small, circular motions and rinse with water. Exfoliate two to three times a week.
Don't forget your lips
Your lips are also at risk of sun damage. Keep them moisturized and protected by applying a lip balm with SPF 15.
Do seek professional help
Is your skin care regimen not giving you the smooth and radiant skin you desire? At Newport Body, we offer an array of skin care services, including facials and chemical peels, to improve and maintain beautiful skin. Lindsey, our licensed Medical Aesthetician, and our team of skin care specialists can help you find a skin care treatment customized to fit your needs and goals.
To schedule a personal appointment, please call Newport Body at (949) 548-9312.