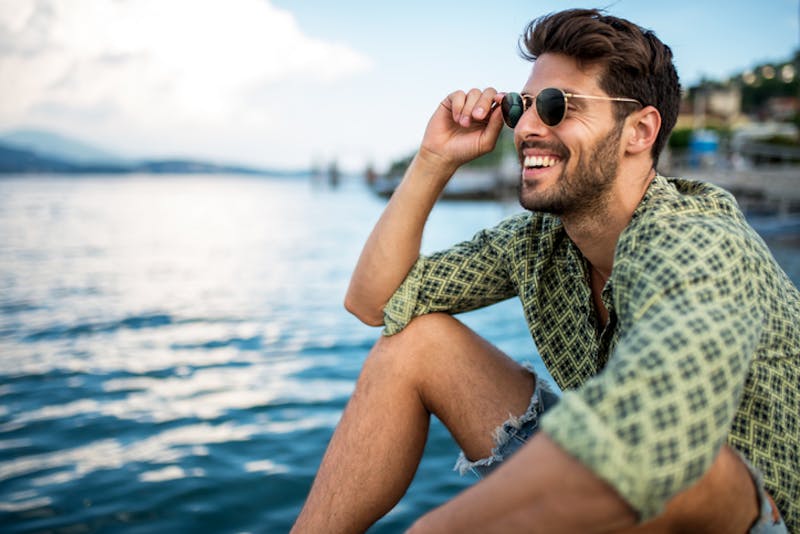 Men with excess breast tissue in the chest may feel self-conscious about their appearance, especially in situations where they are expected to be shirtless. However, gynecomastia doesn't have to keep men in hiding. Instead, Dr. Richard Lee and his team in Newport Beach, California encourage these men to speak up about their condition and talk to a plastic surgeon about improving the contours of the chest and eliminating the excess fat and breast tissue present.
What is Male Breast Reduction?
In the same way women undergo breast reduction to address larger breasts that impede their ability to exercise or find clothes that fit, men with excess breast tissue can undergo the same procedure. Men with excess breast tissue and fat are often diagnosed with a condition called gynecomastia. It is not always related to weight gain, and can sometimes be genetic. Fortunately, there is a way to reduce the fat and tissue in the area to achieve a tighter, more contoured upper chest with male breast reduction. Male breast reduction is often performed with liposuction to flatten the chest effectively and provide a more sculpted appearance to the upper body.
Why Might a Man have Gynecomastia?
The reason for gynecomastia varies, but some of the common causes include:
The use of certain prescription medications
Genetics/hereditary
Exogenous hormones from supplements or food
Obesity
Extensive marijuana use
Imbalanced hormones
Male breast cancer
While rare, the chance of male breast cancer can inhibit the ability to perform the surgery, but testing will be done prior to treatment to rule this out as a probability. During an evaluation, we will determine if there is a concern for cancer before scheduling patients for their procedure.
Curious About Male Breast Reduction?
Dr. Richard Lee of Newport Beach, California understands how male breasts can impact a patient's self-confidence. With treatment, men diagnosed with gynecomastia can look and feel great about their appearance. If you live in the community and want to learn more about treatment with our team, we strongly encourage you to book a consultation visit with our practice by calling our office at (949) 548-9312. We are dedicated to providing the best possible care and help you in achieving your goals.