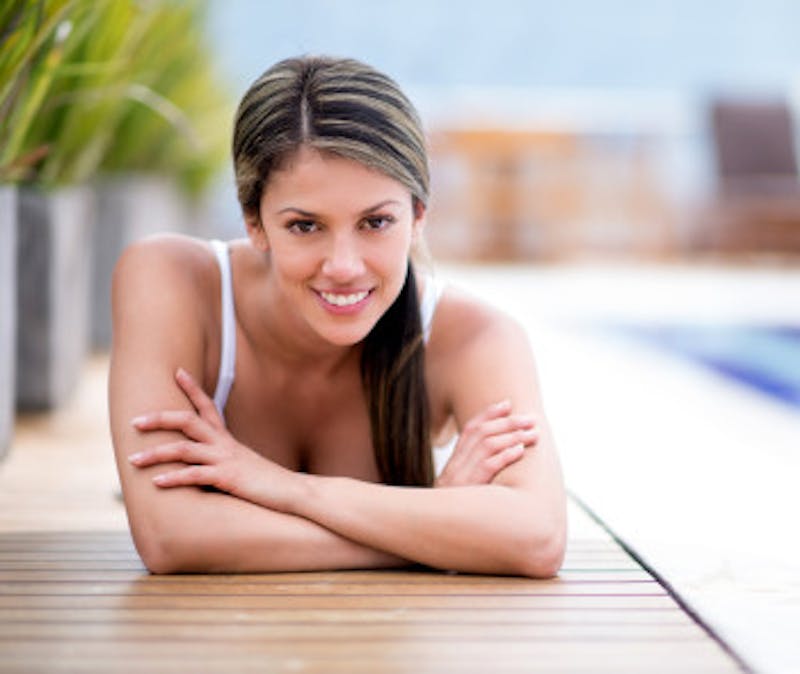 Exercise is a topic that comes up in the majority of Dr. Richard Lee's initial consultations with breast augmentation patients. Understandably, women want to know how soon they can resume (or start) exercising after their surgery. Many patients also want to know if it's safe to exercise vigorously with breast implants.
In this blog post, Dr. Lee, a premier plastic surgery specialists in Newport Beach, shares his best tips on post-breast augmentation exercise.
Take It Easy
Breast implants are strong and durable. It is completely safe to exercise with them, so long as you give your body ample time to heal. It is imperative that you take a few weeks off from your regular exercise routine and instead, focus on getting plenty of bed rest. Pushing yourself too hard, too soon can lead to complications like excessive bleeding, bruising and swelling. This can ultimately hinder the beauty of your breast augmentation results.
Listen to Your Doctor's Orders
As a general rule, breast augmentation patients will need to avoid normal activities, including vigorous exercise, for the first two weeks after surgery. Vigorous exercise includes running, cycling, weight lifting and other workouts that can elevate your heart rate and strain your body. Patients are, however, encouraged to take short walks as soon as they feel ready. Taking short walks encourages good blood circulation (which is essential for proper healing) and builds up your stamina. You should gradually add time and distance to your walks.
At the three-week mark, Dr. Lee may give you the green light to begin moderate lower body exercises like the elliptical or stationary bike. Upper body exercises and vigorous cardio like the running may be resumed at the six-week mark. Be sure to slow down if you feel discomfort, or contact Dr. Lee at any time to discuss your concerns.
Learn More from Newport Body's Dr. Richard Lee
Keep in mind that these are general guidelines. Dr. Lee will provide you with specific instructions and an exercise timeline to follow based on your unique healing progress. To discuss breast augmentation with the doctor, contact his Newport Beach practice. Email or call (949) 548-9312 today.