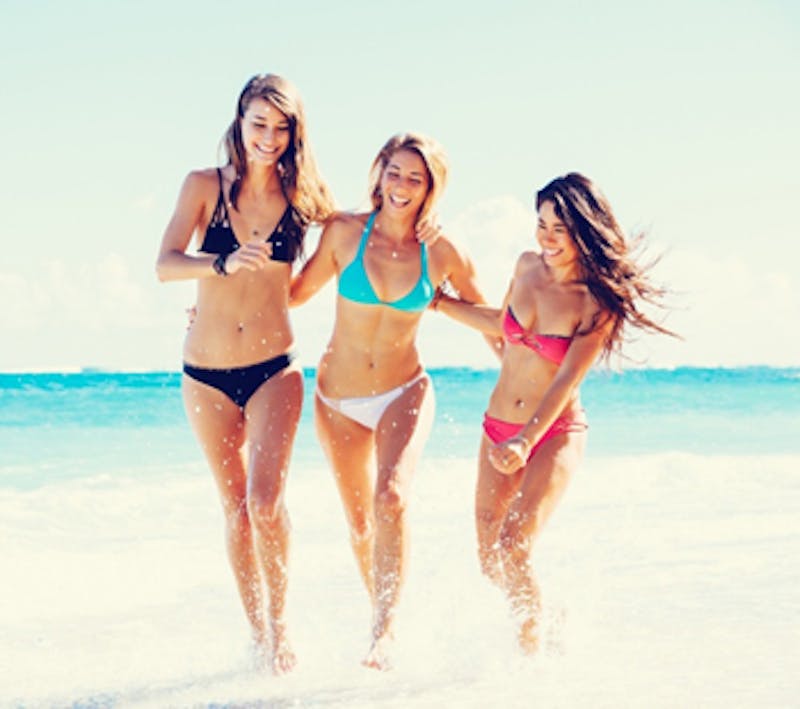 With bathing suit season just around the corner, now is the time to go get your summer body ready!
Liposuction is a surgical procedure that removes stubborn isolated areas of fat from nearly any area of the body. It is commonly used on problem areas such as the neck, thighs, back, inner knees, upper arms and the midsection. Liposuction is used to help contour the body; it is not used as a weight loss method. It is recommended for patients that have not responded well to diet and exercise who have achieved a healthy weight and have a body mass index (BMI) of 30 or below. Patients should also be in reasonably good health with proper expectations for their procedure and a willingness to adhere to a healthy lifestyle after surgery to ensure the results are long-lasting.
Dr. Lee uses Power-Assisted Liposuction by adding a vibrating tip to the cannula. This allows for a more effective removal of fat with less trauma to surrounding skin and tissue giving the treated area a much smoother appearance. There are a number of benefits when using PAL including smaller incisions, less discomfort, greater precision during the procedure resulting in less scarring and bruising, it's typically quicker than traditional liposuction in which you manually manipulate the cannula. The procedure is done under general anesthesia at the Newport Beach Surgery Center. Depending on how much is to be removed you may be required to stay overnight at the facility. This allows Dr. Lee to be as aggressive as possible in achieving your desired results.
After your procedure you will be required to wear a compression garment following surgery for 6 weeks to help minimize swelling and optimize your new body contour. Most patients return to light activity, including work within one week. You can return to exercising after 3 weeks.
If this is a procedure of interest to you and you want to learn more please call Dr. Richard Lee at (949) 548-9312. We would be more than happy to answer any questions you may have.