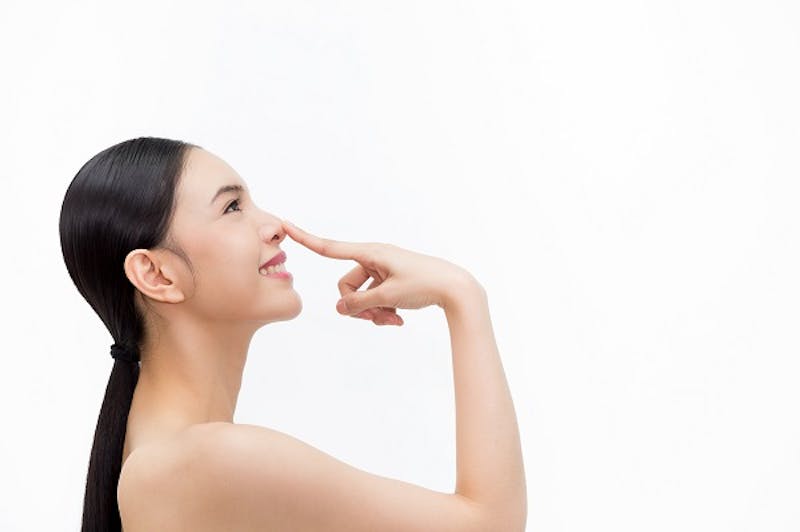 Rhinoplasty (nose surgery) permanently alters the structure of the nose, allowing changes in size and shape to last for a lifetime. Ideal for people who are unhappy with the appearance of their nose, rhinoplasty may also be useful for those with septal deviation who experience minor breath obstruction.
WHAT ARE THE DIFFERENT RHINOPLASTY TECHNIQUES?
The two primary techniques used for cosmetic nose surgery are:
Open Rhinoplasty

during which incisions are placed both inside and outside of the nostrils
Closed Rhinoplasty

during which incisions are placed inside the nostrils alone
Both open and closed rhinoplasty are performed on an outpatient basis, allowing you to return home after your procedure. The structure of your nose and your desired results will determine which of these rhinoplasty options is best for your specific needs.
WHAT RHINOPLASTY CORRECTS
Rhinoplasty is used to improve the size and shape of the nose. Under skilled hands, this procedure can produce an ideally contoured appearance that is more complementary to surrounding facial features. It can also be used to correct:
Septal deviation
A bent or crooked bridge
Bumps and humps
Asymmetrical, narrow, or wide nostrils
A large, droopy, or upturned tip
With nose surgery, board-certified plastic surgeon Dr. Richard Lee can produce aligned, ideally shaped, and natural-looking results that help to improve the appearance of the entire face. During your time in our care, he will listen to your concerns and customize your procedure to address your exact concerns.
IS RHINOPLASTY COVERED BY INSURANCE?
Rhinoplasty is largely cosmetic and is unlikely to be covered by insurance. Each plan is unique, however, and the best way to learn if it may be covered by yours is by calling your plan administrator.
At our office, we work with both CareCredit® and Alphaeon™ to offer rhinoplasty financing to patients who would prefer to pay for their procedure over time. During your initial consultation, we can provide additional information about these options if you would like to learn more.
CONTACT DR. LEE FOR A CONSULTATION
If you are curious to learn what rhinoplasty can do for you, please call Richard H. Lee, MD at 949-548-9312 to schedule a consultation today. Located in Newport Beach, we welcome patients from all surrounding areas of California.