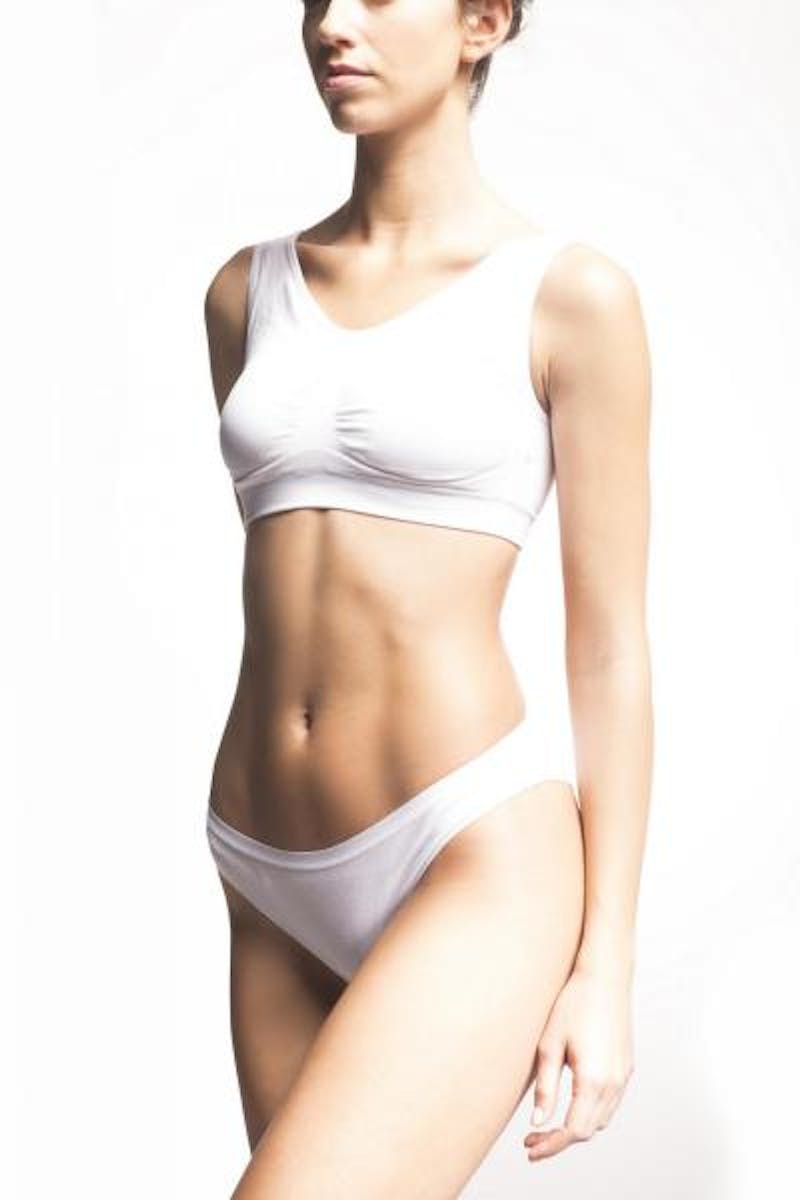 Maintaining a toned, fit figure is hard work. You can put in countless hours at the gym and eat a healthy diet only to find that your efforts haven't delivered the results you desire. This is actually quite normal. Our bodies are genetically predisposed to store fat in certain locations, and it's common for some of these fat deposits to persist in spite of your most diligent workout efforts. In these situations, body contouring solutions can help you put the finishing touches on your fitness routine.
While liposuction has traditionally been the go-to option to eliminate targeted areas of fat, there are an increasing number of minimally invasive solutions that can help you achieve your desired outcome. One of these is Emsculpt®.
What is Emsculpt?
Emsculpt is a nonsurgical body contouring treatment that simultaneously eliminates unwanted fat and builds muscle. This dual benefit can deliver dramatic results that help you look and feel your best.
High-intensity focused electromagnetic (HIFEM) technology is used to trigger swift, repeated muscle contractions in the treatment region. Your body undergoes approximately 20,000 muscle contractions during a 30-minute treatment session, which far exceeds what can be accomplished during a typical workout. As a result, Emsculpt is able to burn a significant number of fat cells while toning and strengthening the muscles in that area of your body.
There is no downtime associated with this minimally invasive, nonsurgical treatment. You can resume your regular daily activities right away. In addition, there is no discomfort associated with Emsculpt. After your treatment, you'll feel like you've just completed a high-intensity workout at the gym.
When Should I Consider Emsculpt?
It's important to understand that Emsculpt is not a tool for weight loss. It is a body contouring solution that achieves the best results when you are already fit, healthy and near your ideal weight. Because Emsculpt builds muscle in addition to burning fat, it is extremely effective when performed on men and women who already have good muscle tone.
You may want to consider Emsculpt if you have one or more pockets of fat that have been resistant to your diet and exercise efforts. In addition, this treatment is ideal for individuals who prefer a minimally invasive, nonsurgical alternative to liposuction. If you would like to avoid major surgery and the lengthy downtime associated with a surgical procedure, Emsculpt may be right for you.
Dr. Lee can use Emsculpt to tone the following areas of your body:
Keep in mind that most people need to undergo four or more treatment sessions to achieve their desired outcome. These sessions are typically performed every 2-3 days. Therefore, you will need to be able to commit to regular treatments over the course of several weeks.
Emsculpt vs. CoolSculpting
If you're debating between Emsculpt and CoolSculpting, it's important to understand the differences between these treatments. While they are both nonsurgical alternatives to liposuction, the procedures are quite different. Depending on your body type and aesthetic goals, one of these may be significantly more effective for you than the other.
While Emsculpt uses electromagnetic energy to build muscle and burn fat, CoolSculpting uses a process called cryolipolysis to freeze the fat cells in the treatment region. This freezing process kills the fat cells, and they are eliminated naturally by your body over time.
These differences in the treatment modality mean that the two procedures are actually intended for different candidates:
Emsculpt is a better option if you are looking to build and tone muscle, while CoolSculpting is a better option if you are looking to eliminate fat cells.
Emsculpt is most effective with individuals who are very active and have a low BMI, while CoolSculpting can achieve effective results with many different body types.
Emsculpt results are temporary. You must get additional treatments every 6 months to maintain your toned figure. CoolSculpting offers permanent results since the fat cells that are eliminated will never regenerate.
Contact our Newport Beach Plastic Surgeon
Please contact Dr. Richard Lee using the form on this page or call 949-548-9312 today to schedule your free Emsculpt consultation. We serve patients in Newport Beach, Irvine and throughout Orange County, California.