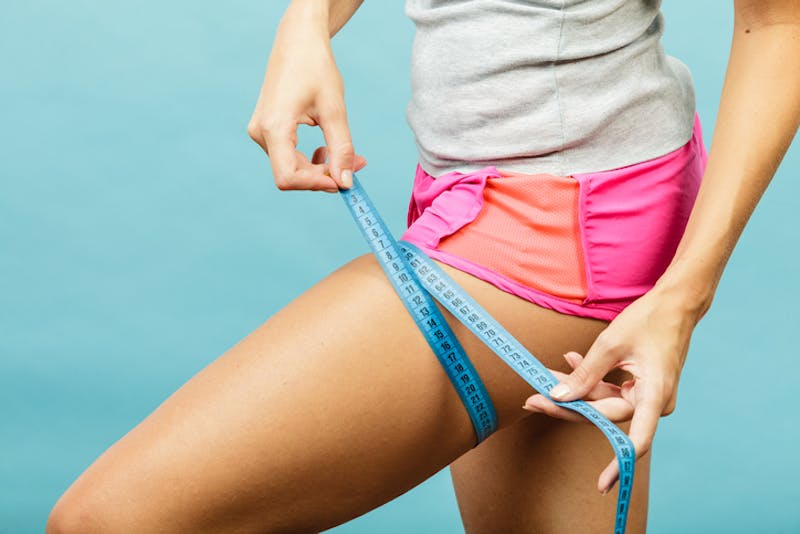 There are many factors that can lead to the development of excess skin around the thigh area. They include the natural signs of aging, hereditary predisposition, and extensive weight loss. At the practice of Dr. Richard H. Lee, patients who are interested in reshaping the contours of their body by removing this excess skin are encouraged to ask our team about the benefits of a thigh lift procedure, or thighplasty.
What Can be Improved with a Thigh Lift?
The thigh lift procedure not only ensures a more proportioned appearance of the thigh when compared to the rest of the patient's body, but it can boost a patient's self-confidence. This is especially true when patients wear revealing swimsuits or skirts that used to make them feel embarrassed by the excess skin in the inner and outer thighs. Thanks to continued advances in plastic surgery, patients can have this procedure done with as little noticeable scarring as possible, allowing them to show off their new look without hesitation! Patients who have a thigh lift will also notice that their clothes fit better as well, especially shorts and pants.
What Results Can I Experience with a Thigh Lift?
Patients are urged to have realistic expectations as to what can be achieved with a thigh lift. The best candidates for the procedure are adult men and women who are within their ideal weight range and are looking for a contouring solution that can also resolve skin laxity. Patients might also consider combining other treatments to achieve more dramatic results, including liposuction, tummy tucks, and breast lifts. Patients who undergo a thigh lift will notice changes in their overall appearance and will find that the procedure ensures natural-looking changes. Many patients do not want it to be obvious that they've undergone plastic surgery to improve their body.
Are You Ready to Improve Body Contours with a Thigh Lift Procedure?
To find out more about the thigh lift procedure in Newport Beach, California, request a consultation appointment with Dr. Richard H. Lee to discuss your options. Call (949) 548-9312 to speak to our front office team and schedule a time to visit the practice at 361 Hospital Road, Suite #424. We accept new patients ready to take the first step in improving the appearance of their body and boosting their self-confidence with plastic surgery!