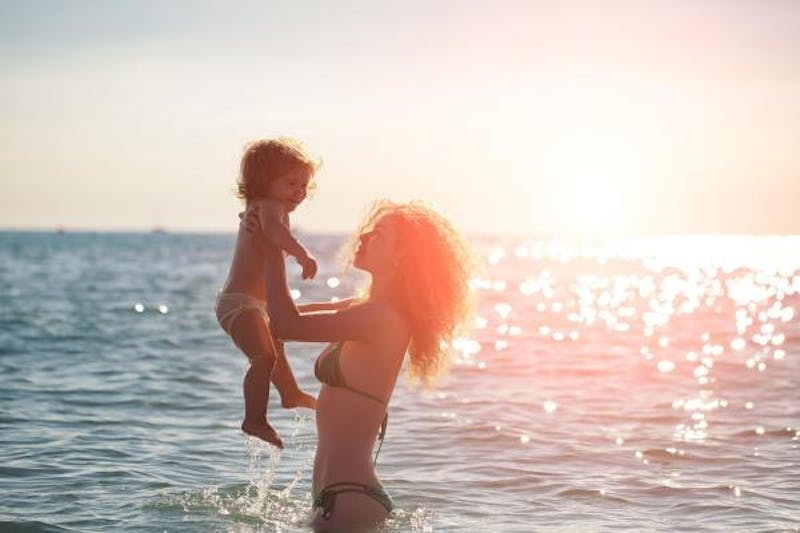 Motherhood brings many changes to your life. Most of these changes are joyous, as you get to revel in each milestone your child reaches. Watching your baby crawl, walk, and talk for the first time will put a smile on your face and remind you that the hard work you're putting in as a mother is truly worthwhile.
However, not all of the changes associated with motherhood are desirable. Pregnancy, childbirth and breastfeeding will take a toll on your body, and the sacrifices required while taking care of a baby (you may lack proper sleep, nutrition and exercise for a while) often make it hard to regain your figure. Fortunately, a mommy makeover can help you address many of the changes your body experiences from pregnancy in order to restore the figure you enjoyed before becoming a mom.
If you're contemplating getting a mommy makeover, you may be wondering how long you need to wait after having children before undergoing your procedure. At minimum, you must wait six months after giving birth before getting a mommy makeover. However, the timing of your procedure is a highly personal decision, and you should wait until you are truly ready for plastic surgery to move forward.
In addition, there are certain factors that must be considered, even if you feel like you're ready to move forward right now.
Factors Impacting the Timing of Your Mommy Makeover
Every woman's body has a unique response to pregnancy, childbirth and breastfeeding. Similarly, every woman heals at a different rate after having children. Therefore, the exact amount of time you must wait will depend on your unique situation.
Some of the factors that impact whether you're ready for a mommy makeover include:
The amount of time it takes your body to recover from childbirth
The extent to which you're impacted by the rigorous demands associated with motherhood
Whether you plan on having additional children in the future
Impact of Pregnancy on Your Body
Pregnancy, childbirth and breastfeeding can impact your body in a variety of ways, including:
Lost breast volume
A deflated, saggy breast appearance
Stretch marks in the breast and abdominal regions
Loose, stretched or torn abdominal muscles
Changes to the fat content of your body, resulting in pockets of fat that are difficult to get rid of through diet and exercise
Loose skin and excess fat in the abdominal region
As your body recovers, some of these changes will resolve on their own. For example, the stretching that occurs in your breasts and stomach will gradually contract, and their appearance will slowly return closer to your pre-pregnancy state after several months. You will need to give your body time to properly heal in order to determine the extent that these changes have reversed on their own.
In addition, your breasts will remain in an enlarged state while you breastfeed. If you choose to breastfeed, you'll need to wait until this process has been completed to determine the extent that your breast appearance has changed compared to before you had children.
The Impact of Motherhood on Your Daily Routine
Your body may be physically able to undergo plastic surgery within six months of giving birth, but that doesn't mean you'll be able to juggle the rigors of raising a baby and the extensive mommy makeover recovery process so soon. Young children are physically demanding and require round-the-clock care. Most of your time and energy will be consumed by caring for your young child, and late-night feeding sessions will often disrupt your sleep patterns.
You may find that it is challenging to get the rest and downtime necessary to make a full recovery and achieve the best possible mommy makeover results immediately after giving birth. For this reason, many women choose to wait until their children are a little older and no longer require this constant daily care before moving forward with plastic surgery.
Future Pregnancy Plans
Are you done having children or are you planning on new additions to your family down the road? The answer to this question will play an important role in determining whether now is the right time for a mommy makeover. Future pregnancies will result in the same changes to your body as you've just experienced, and this may have a negative impact on your mommy makeover results. For this reason, it's best to wait until you're done having children to undergo your procedure.
During your consultation, you should discuss any future pregnancy plans with Dr. Lee. If you are undecided about having more children, Dr. Lee may recommend that you delay your decision about undergoing plastic surgery until you figure out your family plans. This is the best way to ensure long-lasting results.
Contact our Newport Beach Plastic Surgeon
Please contact Dr. Richard Lee using the form on this page or call 949-548-9312 today to schedule your complimentary mommy makeover consultation. We serve patients in Newport Beach, Irvine, Santa Ana and throughout Orange County, California.