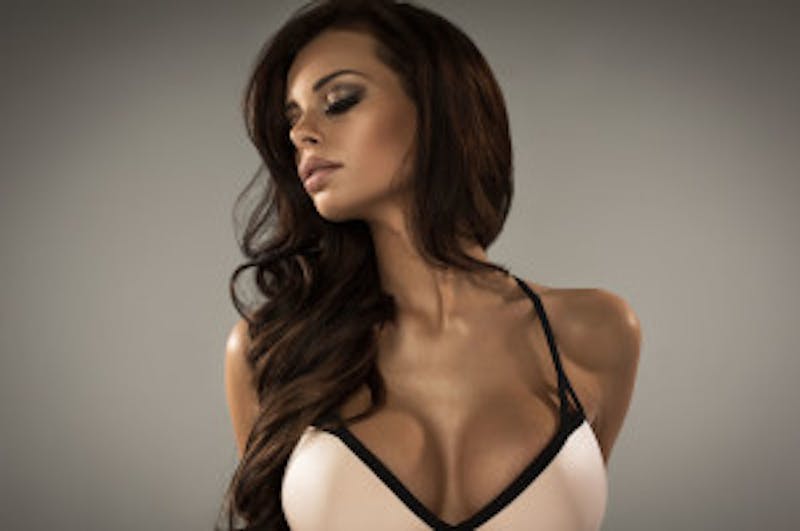 One of the most exciting aspects of breast augmentation is the increase in wardrobe options. Many women find that shopping for blouses, dresses and swimsuits is much more enjoyable after they have larger and sexier breasts. In this blog post, Newport Beach plastic surgeon Dr. Richard Lee offers tips for dressing your body following your procedure.
Wear Your Supportive Garments as Directed
Before you're able to wear your new bras, you will need to wear a supportive surgical bra as directed by Dr. Lee. Wearing the supportive bra after your surgery is important because it puts slight compression on your breasts to minimize post-op swelling and promote faster healing. You will need to wear your supportive bra for several weeks after your surgery. Do not wear a normal underwire bra until Dr. Lee gives you the green light to do so.
Choose Your New Bras Wisely
Now that your breasts are fuller and larger, Dr. Lee recommends you get measured to find out your exact bra size. Consider going to a department or lingerie store to get professionally measured. This will make it easier to find well-fitting bras that will flatter your breasts.
Invest in Some Classic Pieces
V-neck blouses and tank tops can accentuate your larger breast and elongate your body. Additionally, these classic pieces are easy to dress up and dress down, making them great for both everyday events and a night out on the town. When shopping for work clothes, opt for blouses with a more modest neckline.
While it's normal to want to flaunt your bigger, sexier breasts, refrain from wearing overly revealing clothing that may look vulgar. For instance, if you wear a button-up top, make sure the buttons are not pulling or popping open. Buy blouses and dresses that are not overly tight or stretch out across the chest.
Mix and Match Your Bikinis
If your bikini top size is larger than your bikini bottom size, consider buying two-piece bikinis that are sold as separates. This way, you can purchase different top and bottom sizes, if necessary. Have fun when mixing and matching your bikinis. Not only is mixing and matching bikinis a trend right now, it can actually save you money as you can wear a classic one-color bikini bottom with several fun print bikini tops.
To learn more about breast augmentation, please schedule an appointment with Newport Body's Dr. Lee. Contact his Newport Beach practice by calling (949) 548-9312 today!