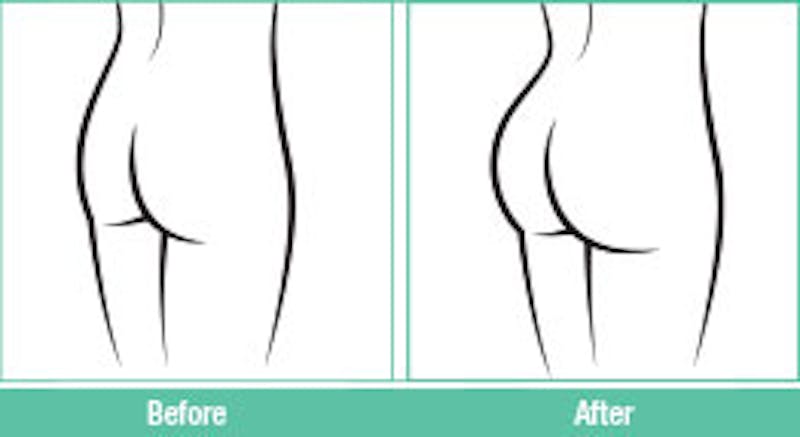 More women are seeking to accentuate and enhance their natural curves thanks to celebrities like Jennifer Lopez and Kim Kardashian. When it comes to improving the shape and size of the buttocks, fat grafting is by far the method of choice among plastic surgeons. The fat comes from your own body, looks very natural, and is relatively safe compared to buttock implants which tend to have a higher risk of infection. The traditional method includes taking out fat from other areas of the body via liposuction which is then harvested, centrifuged and then injected using a specially designed cannula to place the fat into the vascular muscle bed.
Recovery takes about 3 weeks, initially patients are asked to lie on their stomachs; sitting on your buttocks during the first or second week will likely prevent some of the fat graphs from taking. A compression garment will also be worn for 3 weeks following the procedure to help contour the area and reduce swelling.
If this sounds like a procedure you may be interested in or you would like more information, please contact our office at 949-548-9312!