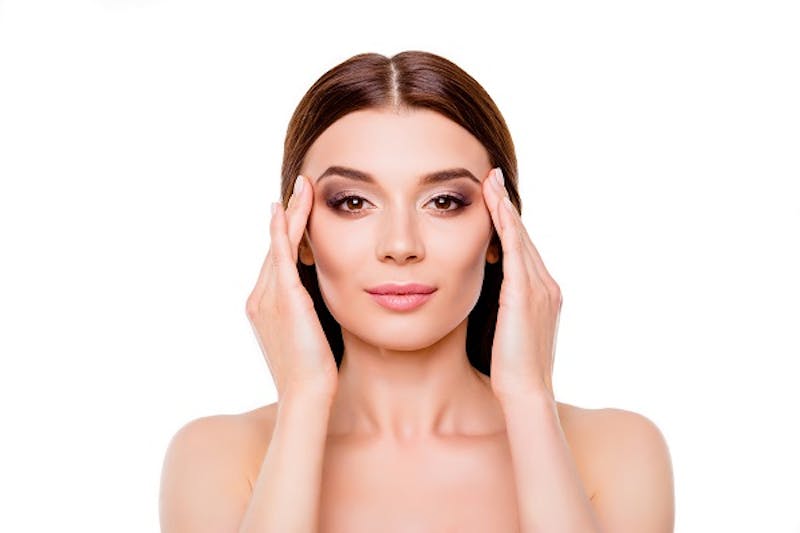 Both facelifts and injectables can help treat the signs of facial aging, but they're not created equal. While injectables are a non-invasive, temporary treatment for fine lines and wrinkles, a facelift offers lasting results for loose, sagging skin that injectables alone cannot fix. Learn which treatment is best for your needs.
What a Facelift Does
A facelift is a surgical procedure that can treat a wide range of facial and neck aging caused by time and gravity, including:
Loose skin and sagging facial muscles
Marionette lines
Facial creases
Nasolabial folds and folds near the mouth
Fallen facial fat and tissues
Neck bands and jowls
Double chin and turkey neck
The procedure tightens and lifts for a more youthful, vibrant appearance. Facelifts are ideal for older patients seeking a long-term solution for multiple issues. In some cases, younger patients may seek modified versions of a standard facelift to treat more mild to moderate signs of aging.
Dr. Richard Lee will customize your facelift to your facial features and the ways in which signs of aging have manifested on your face and neck. He offers several facelift techniques, including:
Full facelift: This is the most comprehensive option and is best for moderate to more severe signs of aging. A full facelift treats the middle and lower regions of your face, as well as your neck.
Mini facelift: This is a less-invasive option and is best for those with milder signs of facial aging. A mini facelift can treat the same areas that a full facelift does, but to a lesser degree.
Mid facelift: A unique alternative to a full or mini facelift, a mid facelift addresses signs of aging in the lower eyelids, nose, cheeks and corners of the mouth. It's a good option for those who do not need treatment in the neck or areas beneath the chin.
What Injectables Do
Injectables are a form of non-surgical facial rejuvenation that temporarily treat the early signs of aging for natural-looking results. They take just minutes to complete, show results almost instantly, and typically last between three months and two years, depending on the injectable, before additional treatments are needed. Injectables are best for early signs of aging. They are not considered an effective treatment for deep lines and wrinkles, or skin that has lost an extreme amount of elasticity.
Injectables work in two different ways. Dysport® Cosmetic stops movement in your facial muscles, reducing the appearance of fines lines and wrinkles while preventing new ones from forming. It can be used to treat:
Crow's feet
Glabella and brow lines
Forehead wrinkles
Smile and frown lines
Restylane® is a type of injectable known as a filler that "fills in" fine lines and wrinkles for a smoother look. While it can treat many of the same lines and wrinkles that Dysport® Cosmetic does, it also restores lost facial volume. This makes it suitable for treating:
Thinning lips and lip borders
Drooping corners of the mouth
Sunken cheeks
Nasolabial folds
Marionette lines
Vertical lines and wrinkles
We offer both Dysport® Cosmetic and Restylane® at our Newport Beach, California, office. By scheduling a consultation with Dr. Richard Lee, you can determine which type of injectable would be best for you.
Combining a Facelift With Injectables
Sometimes, our patients combine a facelift with injectables for enhanced results. This is an effective solution if you're looking to treat both loose, sagging skin and lost facial volume. Injectables can be combined with other facial procedures as well, such as a brow lift.
Facelifts & Injectables in Newport Beach, CA
To learn whether a facelift or injectables are best for you, schedule a consultation with Dr. Lee by calling 949-548-9312 or filling out the form on this page. We serve patients in Newport Beach, Irvine, Santa Ana, Orange County and Los Angeles, California.