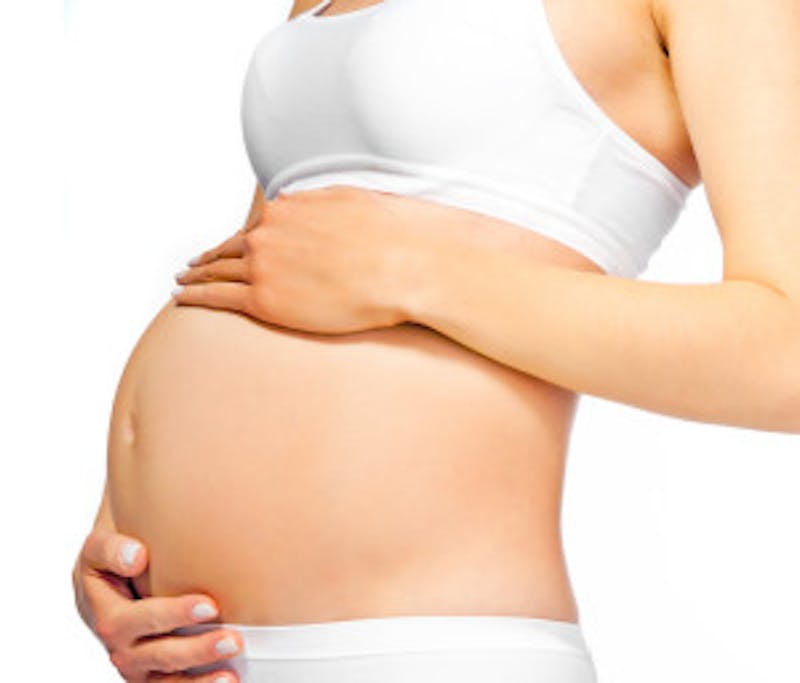 One of the questions that come up frequently in tummy tuck (a.k.a., abdominoplasty) consultations with Dr. Richard Lee is regarding future pregnancies. Since most tummy tuck procedures are performed on women of childbearing age, pregnancy is a common topic. Dr. Lee thought it would be helpful to devote an entire blog post to exploring whether women can have babies after tummy tuck.
It Is Possible …
It is certainly possible, in an anatomical sense, to conceive and carry a baby after having abdominoplasty. From a safety standpoint, women can safely get pregnant after they have healed from tummy tuck (it takes about four to six months to heal sufficiently). The steps of the procedure don't affect any of the reproductive organs or uterus. Babies delivered post-tummy tuck should not have any health problems.
However, simply because it is possible to have a baby after tummy tuck does not mean it is advised.
… But Not Ideal
Having a baby after tummy tuck virtually reverses all of the cosmetic improvements of surgery. Skin that was trimmed and tightened during surgery will once again stretch to accommodate the growing abdomen. The abdominal muscles that were corrected during surgery can again weaken or even separate as the fetus grows. Additional excess fat deposits may also accumulate during pregnancy. All of these factors can lead to the need for future revision surgery to correct what happens during pregnancy.
If you can accept the chance that you may need additional revision surgery (and the cost and commitment of an additional operation) in the future, you can have a baby after tummy tuck. If you want the best and longest lasting cosmetic surgery results with a single operation, it is best to postpone your surgery until after you have completed your biological family and do not plan to become pregnant again.
Keep in mind that these are general guidelines and there are special circumstances (i.e., single mothers that want to revamp their appearance to feel comfortable dating again, but may have more kids many years down the line with another partner). It is best to discuss your surgical plans and goals with a reputable plastic surgeon like Dr. Lee before making any decisions. He will give you special instructions based on your circumstances.
Talk to Dr. Richard Lee
To learn more about timing and planning your tummy tuck, please contact Dr. Richard Lee's office by calling (949) 548-9312 today.