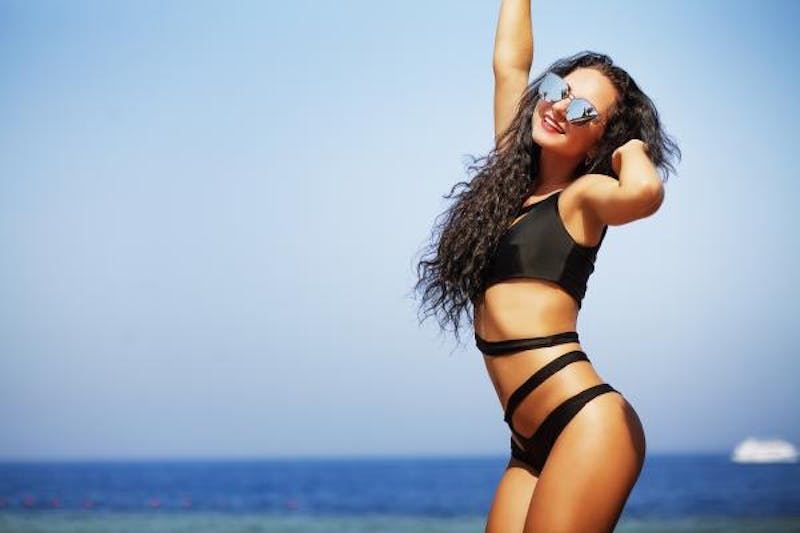 Summer is now firmly behind us, and winter will be here before you know it. If you've been contemplating plastic surgery, now would be a great time to start talking with Dr. Lee about planning your procedure. Timing is a crucial factor to consider when undergoing plastic surgery, and there are many reasons why winter is often the ideal time to get your cosmetic procedure completed.
You will Be Fully Recovered by Next Summer
For many men and women living in Orange County, looking great on the beach provides a major motivation for undergoing their desired procedure. Whether you are interested in breast surgery or a body contouring procedure, it will take time before you are ready to show off your new beach body.
Depending on your procedure, it may take as long as three to six months before your final results appear. That means you really need to plan ahead if you want to look great on the beach by next summer. Scheduling plastic surgery for December, January or February gives you plenty of time to be fully recovered and looking your best by the time you hit the beach again.
Miss Fewer Work Days while You Recover
Many people receive a considerable number of days off during November and December for the holiday season. Scheduling plastic surgery during this time provides you with a unique opportunity to minimize vacation days during your recovery.
Most plastic surgery procedures will require you to miss some work during the initial recovery phase. For many surgical procedures, you should expect to take one to two weeks off. By scheduling your procedure for the middle of December, you can take advantage of paid days off over the Christmas and New Years weeks. In many instances, you may only have to take a few vacation days to carve out the necessary recovery time.
As an added bonus, there are usually lots of fun holiday movies on TV during this time, which will provide you with some great entertainment while you rest on the couch as your body heals after surgery.
Planning ahead Gives You more Options
As it gets closer to next summer, there will be an increasing number of people looking to schedule their desired procedure in time to be ready for the beach. It's a good idea to get ahead of this late winter/early spring rush.
If you start planning your plastic surgery now, you'll have greater flexibility regarding the scheduling of your procedure. Dr. Lee will more easily be able to fit you in at a time that works best for you. This is particularly important if you undergo a major procedure such as a mommy makeover, which often requires a longer recovery period due to multiple surgeries being performed.
It's a More Ideal Time to Stay Inside and Recover
Orange County doesn't have the frigid winters found in the Northeast and Midwest, but winter still provides a great time to recover. You may not need to bundle up with heavy sweaters, winter jackets and scarves, but you won't be in shorts, summer dresses or tank tops either. You'll find it much easier to conceal compression garments and other surgical bandages during the winter months.
Summer also provides more regular opportunities to be outside and active. Most major plastic surgery procedures will require you to avoid athletics and other strenuous activities for anywhere between four and eight weeks, depending on your procedure. You don't want to be cooped up at home recovering during your peak athletic season. Scheduling surgery for winter will ensure you are ready to resume all strenuous exercise by the time the summer weather arrives.
Fewer Special Events Occur during Winter
Most people schedule their big events for the summer. Peak wedding season typically occurs between June and September. You will most likely be invited to many summer barbeques and pool parties around Memorial Day, July 4th and Labor Day. You will want to be fully recovered and looking your best by the time these special events arrive.
Look at your calendar now. If you have any special events such as a wedding coming up next summer, you will want to start planning your procedure now. This will allow you to feel confident and beautiful when the big event arrives.
Contact our Newport Beach Plastic Surgeon
If you're interested in scheduling a plastic surgery procedure for this winter, please contact Dr. Richard Lee using the form on this page or call 949-548-9312 today to schedule a consultation. We serve patients in Newport Beach, Irvine, Santa Ana and throughout Orange County, California.